VYVO 's "Personal Healthcare Device" Configuration Patented
March 18, 2021
By Team Business For Home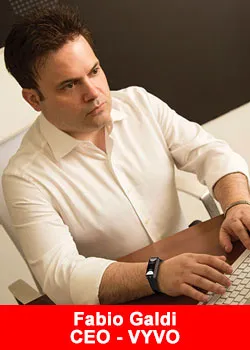 VYVO's release of its LifeWatch Generation 2, which includes its patented FIS configuration, represents the 11th device in a row that VYVO has successfully launched worldwide.
All of these devices are enabled by Life Sensing Technology™, combined with VYVO's patented wearable technology, which makes VYVO a leader in using wearable technology and AI to provide precision nutrition to its LifeWatch wearers.
VYVO's LifeWatches empower users to monitor and track their vitals while building their secure digital health profiles and creating better lifestyle habits. VYVO LifeWatches not only offer state-of-the-art technology, features, and analysis, they also provide wearers with quantifiable benefits that cannot be found anywhere else in the industry.
VYVO has shown that it is at the vanguard of wearable device technology. By incorporating its patented and new technologies, together with medical-grade sensors, LifeWatch data becomes even more valuable to VYVO members and their loved ones.
Apart from the precision health and nutrition benefits that VYVO offers, it also enables financial rewards by powering VYVO's first-ever Digital Health Sharing Economy. VYVO members who are early adopters of this unprecedented platform obtain a whole new world of opportunities, with the potential of achieving a brighter future not just from the standpoint of health, but also financial well-being.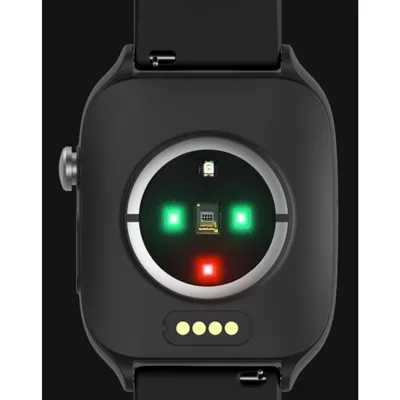 VYVO's CEO, Mr. Fabio Galdi, filed his Personal Healthcare Device patent over two and a half years ago. Today he is ecstatic to announce that the U.S. Patent and Trademark Office has approved and granted his application.
He has advised that "his wearables, with their processors and applications, along with the FIS configuration of clinical-grade sensors, allowed monitoring ECG and AFib, years before they even became industry standard."

He added that "VYVO is the first direct selling company to use this kind of patented technology to listen to your body's voice and use what your body is saying to create your precision nutrition."
This remarkable achievement provides VYVO's members with even greater value, knowing that they have not only joined forces with a truly tech-savvy and experienced company but also a company that continues to research and develop exceptional products with their valued business builders to maintain their position at the forefront of digital health.
It's the first of its kind in the industry that's truly leveraging AI and making it available for anyone who has a passion for health.
Many of VYVO's loyal members fondly remember back to 2016, when Mr. Galdi was one of the first to use Toshiba's Application Processor Lite (ApP Lite) in a wearable device. This strategic vision constituted one of the key steps to building the foundation and future of VYVO's tech-health business today.
This Toshiba partnership was one of the first of its kind, and it ensured that accurate and reliable health and wellness measurements were gathered and securely uploaded to the cloud from Mr. Galdi's wearable devices. It paved the way for VYVO to use AI to create personalized supplements for VYVO members.
At the time, this incredible level of accuracy and simplicity of the devices offered was virtually inaccessible to end-users and self-monitoring enthusiasts. It generated phenomenal sales worldwide and confirmed that even at that early stage, VYVO was well ahead of the game.
This patent is a tremendous leap forward for VYVO in fulfilling its vision of Precision Health for everyone, as well as a world where everyone has access and control over their digital health profile.

The patent forms the technical platform for VYVO LifeWatches, which continues to protect wearers worldwide using its patented FIS (flat inline sensor) configuration and Guardian Alert system.
Over time, VYVO LifeWatch wearers learn more about themselves, make informed decisions and can measure and quantify the improvement in their well-being. By monitoring their vital signs and well-being, using VYVO's AI to identify lifestyle changes and the precision nutrition they need, VYVO can help wearers track and quantify improvements in their well-being.
Today, VYVO delivers a true biohacking tool that helps their members and loved ones, measure exactly what's going on in their bodies, and provides them with informative action plans and data to improve their well-being.
VYVO is excited about becoming a household brand as they will soon be announcing their much anticipated official expansion into the U.S.
ABOUT VYVO
VYVO is on a mission that has created a lucrative home-based nutrition and tech opportunity empowering millions of people worldwide to maximize limitless online revenue focused on precision health, prosperity, and economic well-being. Members are continuously rewarded for wearing their VYVO LifeWatch while effortlessly contributing their biodata anonymously to a unique Global Health Fintech Platform, enabled by Life Sensing Technology™ and secured by Blockchain technology.
VYVO Inc. is an award-winning Silicon Valley-based technology company that creates sophisticated wearable technology and quality precision nutrition delivering an unrivaled direct selling opportunity; enabling everyone to join VYVO's Smart Generation and using their platform for the greater good of humanity.
Proven leaders in innovation with patented technology that protects, monitors, and empowers people who seek an overall enhanced lifestyle. VYVO's technology-driven mission has inspired the first self-funded Digital Health Sharing Economy where everyone can prosper. For more information, please visit VYVO.com and join VYVO's Facebook Community.