ByDzyne Launches Forex Trading Tool Pip Grabber
April 21, 2021
By Team Business For Home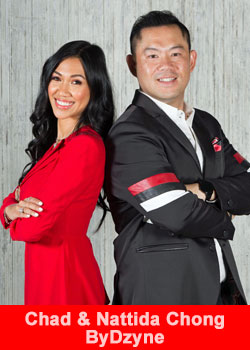 Driven to provide their Brand Ambassadors with the latest and most innovative opportunities, ByDzyne's founders have delivered big yet again with the recent launch of Pip Grabber, an time-saving forex trading tool for ByDzyne's first-class forex education platform, Smart Market Academy (SMA). The tool, valued at over $500, will also remarkably be given to all of ByDzyne's BOS. Club and SMA subscribers for FREE.
Now available on ByDzyne's app through either iOS or the Google Play Store, Pip Grabber is projected to turn heads in the forex trading technological advancements division. Its features include strategic trade alerts, a one-of-a-kind Matrix tool that offers multiple trading opportunities, and educational risk mitigation through equity management.
Chad Chong, ByDzyne's co-founder, is overjoyed with the new addition and believes it only further empowers SMA users around the world to build their long-lasting generational wealth.
"This is what ByDzyne and our company culture are all about—giving our Brand Ambassadors the very best in vision, products, and opportunity. The introduction of Pip Grabber in our exclusive Smart Market Academy is a godsend announcement. This will revolutionize trading in the forex market for the unforeseeable future, and we are so proud to be able to offer its invaluable benefits to all of our BOS. Club and SMA members,"
exclaimed a very enthusiastic Chong.
Pip Grabber joins an already illustrious list of exceptional features SMA offers its students, including foundational forex courses, live professional forex analysts' mentorship, a live hybrid training room, distinguished charting software, advanced strategy guides and training tutorials, and access to SmartTrader—the cloud-based state-of-the-art proprietary charting and trading platform.
SMA is also backed and powered by ByDzyne's exclusive partnership with MTI®️ (Market Traders Institute), a renowned forex training organization that has successfully trained over one million traders over the last 27 years and is considered the leading online forex technology and training organization in the world.
The victory for BOS.Club and SMA subscribers is also in the fact that the forex market is continuing to grow at an astronomical rate. The daily volume of the forex market currently stands at more than $6.6 trillion per day, and with the addition of Pip Grabber and other artificial intelligence technology, more casual and professional investors are capitalizing.
In addition, a solid share of worldwide forex trading is now being completed with mobile-optimized apps. There are a reported 2.8 billion smartphone users worldwide and with the growing rate of around 100 million additional users every year, the demand and interest to invest "on-the-go" have amplified. With ByDzyne's new tool live now on its app, users can execute trades from the comfort of their own homes and are able to do so with a simple swipe of the thumb.
ByDzyne's latest plunge is clearly a monumental one. With the company's growing reputation of seizing trends before the masses, this game-changing tool may very well be its most impactful venture yet. For now.
"Pip Grabber is going to change thousands of lives. We just know it. But get excited BD Nation. We have plenty more in store in 2021 and we cannot wait to unveil all that is on the horizon,"
shared an anticipative Chong.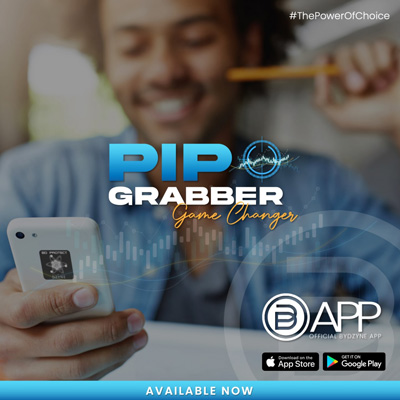 ByDzyne lanza Pip Grabber, una herramienta de Trading de Divisas que cambia el juego
Impulsados por ofrecer a sus embajadores de marca las últimas y más lucrativas oportunidades, los fundadores de ByDzyne han vuelto a dar un gran paso con el reciente lanzamiento de Pip Grabber, una herramienta de trading de divisas automatizada para la plataforma educativa de primera clase de ByDzyne, Smart Market Academy (SMA). La herramienta, valorada en más de 500 dólares, también se entregará de forma notable a todos los suscriptores del BOS. Club y a los suscriptores de SMA de forma gratuita.
Ahora disponible en la aplicación de ByDzyne a través de iOS o Google Play Store, Pip Grabber se proyecta para hacer girar las cabezas en la división de avances tecnológicos de trading de divisas. Sus características incluyen alertas estratégicas de trading, una herramienta Matrix única que ofrece múltiples oportunidades de trading, y la mitigación del riesgo educativo a través de la gestión de la equidad.
Chad Chong, cofundador de ByDzyne, está encantado con la nueva adición y cree que sólo empodera aún más a los usuarios de SMA de todo el mundo para construir su riqueza generacional duradera.
"Esto es lo que significa ByDzyne y la cultura de nuestra empresa: dar a nuestros embajadores de marca lo mejor en visión, productos y oportunidades. La introducción del Pip Grabber en nuestra exclusiva Academia de Mercado Inteligente es un anuncio de la suerte. Esto revolucionará el comercio en el mercado de divisas en un futuro imprevisible, y estamos muy orgullosos de poder ofrecer sus inestimables beneficios a todos nuestros miembros de BOS. Club y SMA",
exclamó un entusiasta Chong.
Pip Grabber se une a una lista ya ilustre de características excepcionales que SMA ofrece a sus estudiantes, incluyendo cursos básicos de forex y criptografía, tutoría de analistas de forex profesionales en vivo, una sala de formación híbrida en vivo, un software de gráficos distinguido, guías de estrategias avanzadas y tutoriales de formación, y acceso a SmartTrader, la plataforma de gráficos y operaciones propietaria de última generación basada en la nube.
SMA también está respaldada y potenciada por la asociación exclusiva de ByDzyne con MTI®️ (Market Traders Institute), una renombrada organización de formación en forex que ha formado con éxito a más de un millón de traders durante los últimos 27 años y está considerada como la organización líder en tecnología y formación en forex online del mundo.
La victoria para los suscriptores de BOS.Club y SMA está también en el hecho de que el mercado de divisas sigue creciendo a un ritmo astronómico. El volumen diario del mercado de divisas asciende actualmente a más de 6,6 billones de dólares al día, y con la incorporación de Pip Grabber y otra tecnología de inteligencia artificial automatizada, más inversores casuales y profesionales están sacando provecho.
Además, una parte importante de las operaciones de divisas en todo el mundo se realizan ahora con aplicaciones optimizadas para móviles. Según los informes, hay 2.800 millones de usuarios de teléfonos inteligentes en todo el mundo y, con el ritmo de crecimiento de unos 100 millones de usuarios adicionales cada año, la demanda y el interés por invertir "sobre la marcha" se han ampliado. Con la nueva herramienta de ByDzyne, que ya está disponible en su aplicación, los usuarios pueden realizar operaciones desde la comodidad de sus hogares y pueden hacerlo con un simple movimiento del pulgar.
La última apuesta de ByDzyne es claramente monumental. Con la creciente reputación de la empresa de aprovechar las tendencias antes que las masas, esta herramienta que cambia el juego puede muy bien ser su aventura más impactante hasta ahora. Por el momento.
"Pip Grabber va a cambiar miles de vidas. Lo sabemos. Pero anímense BD Nation. Tenemos muchas más cosas guardadas en 2021 y no podemos esperar a desvelar todo lo que hay en el horizonte",
dijo Chong con ilusión.
About ByDzyne
ByDzyne's multi-faceted approach disrupts the traditional industry model by first understanding that one size DOES NOT fit all. You were born into a particular culture, with unique tastes, interests, and desires. Therefore, ByDzyne™ was created with a purpose to celebrate your uniqueness and empower your extraordinary potential. The company's exceptional "culture-crafted" products meet distinct needs in key consumer markets, and their lucrative business opportunity was formulated to fuel your ideal lifestyle, as YOU see fit.
This customizable approach is a driving force that propels everything ByDzyne does and will do in the future. They proved this by already establishing 4 distinct verticals: Technology, Training, Travel and Transform. And 8 industries are represented in these diverse categories of products and services: Forex, Online Marketing, Internet of Things (iOT), Lifestyle, CBD, Skincare, Weight Management, and Wellness. At ByDzyne's core, they believe that this "Power of Choice" offers not just opportunity, but security.
Ultimately, the perfect home-based business would have a catalog full of ever-evolving products and services, that would be relevant to all people, available in all markets, and at a price point that everybody can afford.
ByDzyne's mission is to be the most influential economic and cultural force in the industry. Thus, the goal is to continue to expand their global footprint into multiple verticals to maximize your income opportunities, capitalize on trends, and gain market share in upcoming industries as they advance. Their experienced executive team strives to stand apart from the pack, and build a legacy you can be proud of; one you can truly call home. We are ByDzyne™. Where limitations don't exist. For more information please visit www.bydzyne.com.
Recommended Distributors ByDzyne