iX Global Welcomes all rNetwork Members
April 1, 2021
By Team Business For Home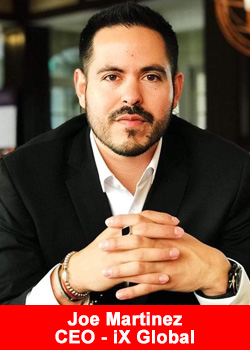 iX Global is pleased to announce that rNetwork decided to encourage all of its representatives to join the iX Global community in March of 2021.
Founder and CEO Joseph Martinez has met with members of the rNetwork ownership team as well as various top field leaders in order to orchestrate the transition. rNetwork is a direct selling company based in Provo, Utah that focuses on e-commerce and offers various services through their marketplace to customers and representatives.
rNetwork has built a community of thousands of people around the globe over the last several years who love the concept of community shopping that provides rewards to those who share the concept with others.
rNetwork was seeking for ways to expand their global reach and to give their community complimentary products and services to the existing e-commerce backbone, and so they began the conversation with iX Global. iX is a young and thriving technology company with a direct selling marketing strategy, with tens of thousands of current users on their platform, as well as thousands of active Brand Ambassadors.
The iX Social Ecosystem integrates several lucrative industries into a single platform to empower digital entrepreneurs worldwide. It combines the best community, content, and commercial technologies to create the most powerful self improvement and fintech offering in the world.
rNetwork sees that iX Global includes e-commerce as a key pillar of their ecosystem, so a merge of the communities would be seamless. On top of that they believe the other pillars of iX's ecosystem will provide major value to their users, which begins with their Financial services and includes sectors such as E-Learning, Travel, and Health and Wellness. Furthermore, rNetwork sees the value to the multi-channel approach iX takes, being first and foremost a technology company that is willing to incorporate various marketing strategies over time to promote the ecosystem worldwide.
rNetwork field leaders are receptive to and excited about the transition, with most stating that they are anxious to take advantage of iX's lucrative compensation model. iX combines the power of a milestone based unilevel with the long term growth potential of a binary, allowing Brand Ambassadors who get to work to quickly achieve part to full time incomes.
With only twelve active subscriptions in a Brand Ambassadors organization they may earn over $500 per month in income, and from that base they are able to build to six and even seven figure annual incomes by helping their organizations to do the same*.
iX Global already boasts one of the fastest growing direct selling organizations in the world today, and with the rNetwork field leaders and community merging into iX's ecosystem that growth exponentially increases. iX welcomes each and every rNetwork member into its fold, and will work closely to help them achieve their goals and dreams. If you would like more information about iX Global, please visit our website at ixglobal.us, or download our free app from either the Apple Store or Google Play Store.
*These statements are not a guarantee of income, they are for illustration purposes only. Individual results will vary and depend on the time and effort of each individual invested into building their organizations.
About iX Global
The iX platform is a new generation social network, improving upon existing social media norms. Founded in 2019 and headquartered in Salt Lake City, USA, iX Global is an emerging leader in the fields of education, direct sales and social networking.
With its next-generation social ecosystem driven by community based e-learning and influence mentoring, the opportunity to make a positive impact on others is coupled with a comprehensive set of financial tools for it's Independent Brand Ambassadors, known in-platform as Influencers.
You can learn more about iX global by visiting our website www.ixglobal.us , or by downloading the iX Global App from either the Apple Store or Play Store. The base iX platform is free, however you will need a Referrer to invite you and provide access to the App's content.
Recommended Distributors iX Global