Joyce Stobbe From The Netherlands Achieves 100 K Rank At TS-Life
April 11, 2021
By Team Business For Home
Joyce Stobbe is taking network marketing in the Netherlands and Belgium to the next level and became the No 1 top earner for the Netherlands and Belgium in TS-Life in just 9 weeks.
CEO Caius Hale stated:
*At TS-Life we are extremely proud to be working with Joyce and her ambitious team. The TS-Life opportunity was born with the European networker in mind, and we are incredibly pleased to see Joyce's rapid growth and success here.

From everyone at the TS-Life Corporate Office, congratulations.
Joyce stated:
"I've been in this industry now for almost 2 years, network marketing is still so untouched in the Netherlands and Belgium, if you add that with a brand-new company you can write history and that is exactly what we are doing right now."
Joyce started network marketing because she just wanted to work, because of medical issues she wasn't able to do her own job anymore (educating nail technicians).
"Network marketing completely changed my life in all possible ways. I love this industry because I love the community and self-development that this industry represents.

I also love the business model because it is the best way for an individual to start their entrepreneurial journey with zero investment and maximum income potential for one's efforts!"
When asked why Joyce joined TS-Life the answer was simple;
"Being able to build something with a company instead of working for a company was a huge part of the decision. The products are amazing, affordable and they do what they need to do. Customers are able to buy samples of all products witch really can help you grow faster, and the compensation plan makes it an opportunity for everyone to make money."
Joyce's leadership and commitment is apparent for all to see at TS-Life. In just 9 weeks she hits the 100K Double Ruby Diamond rank. Her team had a massive grow because of this opportunity and Joyce and her team are doing $250,000 in sales just in March.
The team also have two 30K Triple Diamonds leaders; Tamara Remmery who is Belgiums first ever Diamond and Cindy Schrikkema from the Netherlands.
"My team, "BusinessBuilders", is in a HUGE momentum right now, many team members even fired their boss.

If I could emphasize one point to current and future distributors it would be to set your goals, follow your dreams and no matter how hard, no matter the ups and down; that goal and desire was placed upon your heart for a reason."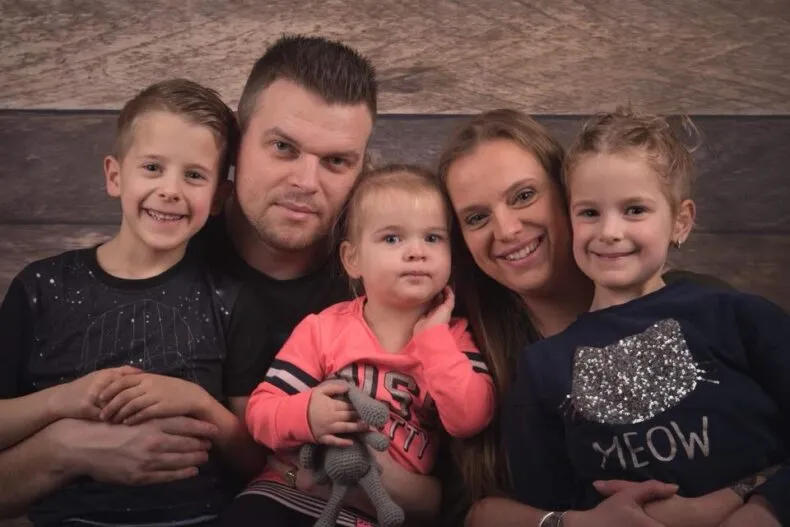 Do not give up! There will be times you feel like giving up but don't quit. If a company does not work for you then find one that does, but don't give up on this industry. Remember why you started and know you are worthy, capable and you can do it. The work will be worth it if you keep going. There is plenty of room at the top for those that are willing to work for it.
About TS-Life
TS-Life helps people connect their customers to Optimized Nutrition and Skincare coupled with an Industry Leading Plan designed to empower and transform. We are product centered and are constantly updating and evolving our formulations to truly give customers the best experience.
Since our birth in September 2018 with zero debt TS-Life has helped to connect hundreds of thousands of customers to our Optimized product ranges. Producing transformational results through our extensive network of incredible Independent Distributors. We operate in 6 global markets across Europe and America. For more information please visit www.TS-life.com
*Disclaimer
Any potential compensation is based on actual sales results and no commissions or bonuses are ever paid simply for introducing new people to TS-Life. All references to income or earnings, actual or potential, implied, or stated, are for explanation and illustration purposes only. They should not be construed as average or typical. TS-Life does not warrant, guarantee, or assure that any level of income, earnings or success can or will be attained by any TS-Life Independent Distributor (Stars).
All TS-Life Independent Distributors are responsible for meeting all qualifications, deadlines and/or customer requirements of their applicable level. Actual earnings or income will vary based on each Star's level of sales and will be a result of various factors such as expertise, ability, motivation, and time spent promoting and selling TS-Life products and services.
Recommended Distributors TS-Life (Out of Business)