Seacret™ ENERGY Drink Launched
April 19, 2021
By Team Business For Home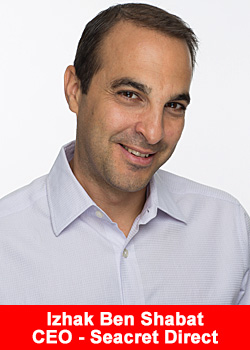 Provides clean, organic, fuel for the body and mind. No jitters. No crash.
Seacret, the lifestyle brand, provides premium beauty and wellness products for a global community. At its recent annual convention, Seacret Elevate 2021, attendees were presented with Seacret ENERGY. The product is now available in North America and is planned to launch in other markets this year.
Seacret ENERGY drink mix is plant based.
A naturally based, balanced vitality and stamina-boosting beverage blend, the unique formulation makes Seacret Energy stand out from other energy products on the market.
ENERGY provides Clean Organic Fuel.
Its wholesome and healthy delivery system gives the body what it needs for sustained optimal performance, and improved focus.
Great tasting, Seacret ENERGY is USDA-certified organic, plant-based blend of natural ingredients known to provide steady, healthy energy and antioxidant benefits. With ENERGY, the way to feeling good is something to feel good about.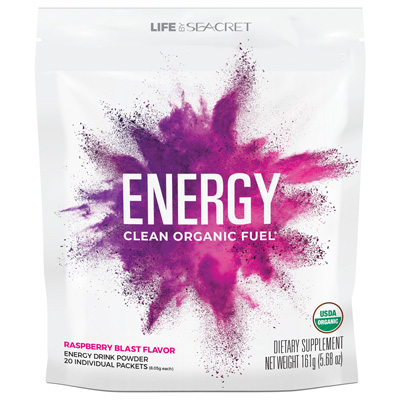 Seacret ENERGY drink mix contains known superfoods and herbs, including:
Organic goji berry
Organic acai berry
Organic monk fruit
Organic matcha green tea
Organic green coffee extract
Organic moringa leaf
Organic maca root
Organic ginseng root
Organic cordyceps mushrooms
ENERGY has been expertly balanced by scientists with the wellness-supporting adaptogenic and antioxidant power of mother nature, and no added sugar. With Seacret ENERGY, people can get through their day better, without the uncomfortable after-effects common with other energy beverages.
A key difference in ENERGY is the safety and quality of the caffeine.
ENERGY contains organic certified, botanically sourced caffeine from plants, using water-based extraction techniques. Each single-serve sachet delivers 120 mg of organic caffeine.
In contrast, synthetically derived caffeine is made of harsh chemicals, necessary for the conversion of ammonia to urea, to achieve purified caffeine. Additional solvents are often part of the process, such as chloroacetic acid, methylene chloride, and chloroform. The body rapidly absorbs the synthetic-derived caffeine, which can result in an energy rush, jitters, anxiousness, and a subsequent crash.
Because Seacret ENERGY utilizes botanically sourced caffeine and contains additional plant-based co-factors, it helps the body modulate caffeine absorption. People experience a smoother, more sustained energy delivery which helps support mental clarity and focus over a longer period of time.
ENERGY is a clean alternative to excessively sweetened, over-caffeinated beverages that rely on synthetic ingredients to produce a quick pick-me up that is often followed by an even quicker crash.
Izhak Ben Shabat, CEO and Founder of Seacret, believes
"ENERGY is a welcome answer to many people who are looking for a healthy way to do more and achieve more every day. We are very proud to introduce ENERGY to our line of nutrition products."
Seacret Agents are sharing the news about ENERGY to their team members and customers and the response is well-received.
About Seacret Direct
Seacret Direct is a service driven company. Launched with a direct-to-consumer model selling premium Dead Sea skincare products through kiosks, Seacret became the world leader in the space. From the lowest point on earth, with over 20 years of expertise and mastery, Seacret Minerals from the Dead Sea unlocks the potential of this legendary beauty spa that seduced Cleopatra and brings it directly to customers worldwide.
Founded in 2005, Seacret Direct develops, manufactures and sells premium nutrition and skincare products that combine Dead Sea minerals and other clean ingredients with new technologies and scientific breakthroughs. Exclusively manufactured in Israel, Seacret skincare products offer mineral combinations found only in the Dead Sea. Seacret nutrition products are plant centered formulas and supplements for every body. The Club Seacret membership program rounds out the proposition of the lifestyle company serving an ever-expanding community.
Seacret products were sold in many countries before the company adopted the direct selling business model in 2011. Since then, Seacret continues to be recognized on the DSN Global 100 list for its global impact of the industry on economic and social realms. For more information, visit seacretdirect.com or clubseacret.com.
Recommended Distributors Seacret Direct