The Happy Co. Adds New Elevate ZEST®+ To Its Product Line
April 6, 2021
By Team Business For Home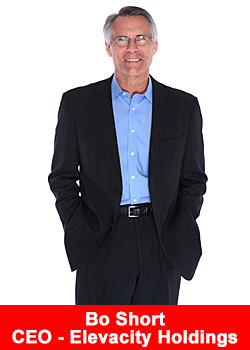 The Happy Co., a leading producer and distributor of nootropic, functional beverage products with a focus on health and wellness, just added a new happy lemonade – Elevate ZEST®+, as a permanent addition to its product line today following February's limited time offer. This new addition its line of happy beverages is the most potent natural nootropics blend in a lemonade that The Happy Co. has ever created.
Elevate ZEST®+ (Plus) contains zero sugar, zero fat and is loaded with super-potent, natural nootropics to activate neurotransmitters and improve neural communication*. This happy lemonade also helps to suppress appetite while boosting your energy. Elevate ZEST®+ can be mixed with 8-16 ounces of water based on flavor preference or enjoyed as part of a recipe, such as a raspberry lemonade or tropical smoothie.
"We are constantly looking into new ways to help our customers develop happier and healthier habits,"
said Bo Short, CEO of Elevacity Holdings.
"By offering a crisp, refreshing product with ingredients that support energy and focus, we hope our customers can make more time to find happiness and enjoy their lives."
The Happy Co.'s full line of happy, nootropic functional beverages is available at thehappyco.com via the company's network of independent distributors.
ABOUT THE HAPPY CO.
The Happy Co., formerly Elepreneurs, launched in February 2021 with an established foundation of successful nootropic, functional beverage products that enhance mood, boost energy, enhance sleep, and make you look and feel like a younger person. The Happy Co. starts with products but does not end there. We are a lifestyle and a dose of happy. For more information about The Happy Co. go here.
Recommended Distributors The Happy Co.