Vyvo LifeStyle Holiday 2021 Announced
April 21, 2021
By Team Business For Home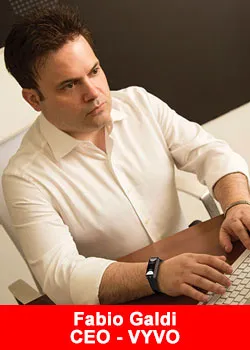 With the encouraging news coming from parts of the world, VYVO shared their excitement to have the opportunity to bring back one of their most beloved events.
"VYVO is proud of seeing how our worldwide community has begun to turn the page, and this makes us beyond excited for the near future! We're ready to offer once-in-a-lifetime experiences that have become synonymous with the VYVO Lifestyle,"
shared CEO, and Chairman, Fabio Galdi.
Over the weekend, VYVO began releasing its invitation to qualify for their VYVO Lifestyle Holiday 2021. Qualifying members would be visiting enchanting locations with breathtaking scenery and enticing cuisine.
These events will take leaders and the executive team to three heavenly destinations during the summer of this year:
Phuket, Thailand: July 23rd – 26th
Okinawa, Japan: July 30th – August 2nd
Kenting – Pingtung Taiwan – August 7th – 10th
"These breathtaking locations represent the meaning of living life differently, a reward for commitment, resilience, and effort. We are incredibly mesmerized by our VYVO Family's ability to continue the magnitude of success stories that they have continued to accomplish during these last couple of years."
Mr. Galdi continued,
"Our admiration and gratitude cannot be overstated. Our Holidays are one of the many ways we reward and recognize our community's strength. The lasting memories will be the foundation of unprecedented success as we start seeing activity reaching new heights in Making Life Wonderful."
About VYVO
VYVO is on a mission that has created a lucrative home-based nutrition and tech opportunity empowering millions of people worldwide to maximize limitless online revenue focused on precision health, prosperity, and economic well-being. Members are continuously rewarded for wearing their VYVO LifeWatch while effortlessly contributing their biodata anonymously to a unique Global Health Fintech Platform, enabled by Life Sensing Technology™ and secured by Blockchain technology.
VYVO Inc. is an award-winning Silicon Valley-based technology company that creates sophisticated wearable technology and quality precision nutrition delivering an unrivaled direct selling opportunity; enabling everyone to join VYVO's Smart Generation and using their platform for the greater good of humanity.
Proven leaders in innovation with patented technology that protects, monitors, and empowers people who seek an overall enhanced lifestyle. VYVO's technology-driven mission has inspired the first self-funded Digital Health Sharing Economy where everyone can prosper. For more information, please visit VYVO.com and join VYVO's Facebook Community.