Gladys Oncomode From France Achieves $100,000 Ring Club At MWR Life
May 20, 2021
By Team Business For Home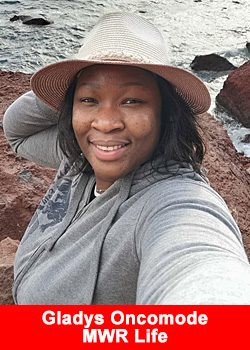 MWR Life has announced French Lifestyle Ambassador Gladys Oncomode as their newest $100,000 Ring Club Earner.
Gladys Oncomode discovered MWR Life in July of 2019 through her mother, who was already a Lifestyle Ambassador. She immediately gravitated towards the company's travel identity because she loves to travel.
However, she struggled with having the means to support her dreams of traveling wherever and whenever she wanted to. Her current job as a night shift nurse often left her feeling overworked and underpaid, to which indulging herself in traveling always seems like an out-of-reach dream.
"To make ends meet, in addition to working my normal hours, I would also take on extra hours that would end up exhausting me in the long run,"
said Gladys Oncomode.
In the beginning, she was hesitant about joining MWR Life because she was consistently in the red financially. But she eventually became a member because she believed in the opportunity and saw the chance for her to become more financially independent and the opportunity to spend more quality time with her friends and family while traveling the world.
"Thanks to the MWR Life business, I have been able to change my life and a lot of other people's lives. I have built a solid team internationally, and we work together to make our dreams come true.

The amazing travel deals on Travel Advantage™ and the introduction of the Lifestyle Mall have greatly impacted me because I love to shop. Since the beginning of the pandemic, the mall has been like a golden gift, allowing us to shop for branded items online. It's amazing"
says Gladys Oncomode.
Gladys Oncomode has traveled to countless places since joining MWR Life, including traveling on several Life Experiences®. Her first Life Experience® was in Dubai with her parents. She states that her Dubai Life Experience® was amazing because she could travel with her family and meet other Lifestyle Ambassadors. One of her team members flew in from India to meet her and enjoy the wonderful experience together.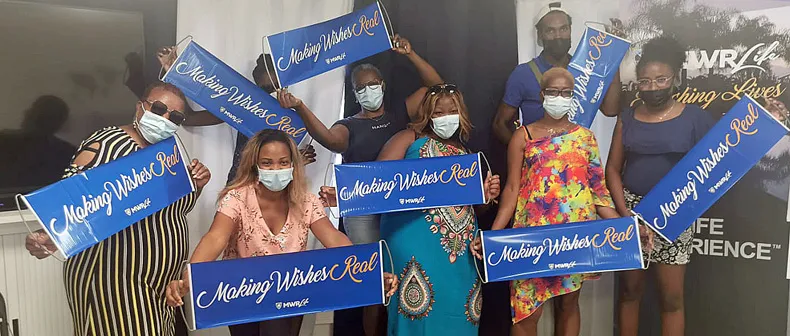 "Dubai was a dream destination on my Travel Wish List, and I was delighted to have checked it off my list through MWR Life. The hotel was incredible, as well as all the included activities that were planned for us." 
Gladys also traveled to Egypt and said,
"I've traveled a lot since I joined the club, but the most memorable trip I have experienced was in Egypt. For me, it's always been my childhood dream to visit there, and thanks to Travel Advantage™, it has come true. I was able to see the pharaohs, pyramids, and papyrus. It was incredible. I will cherish these moments forever."
Gladys is currently working on big projects to help her team grow, help them reach all their future goals, and make their lifestyle dreams a reality. In the future, she hopes, with the help of her team, to reach the Royal Ambassador ranks with MWR Life.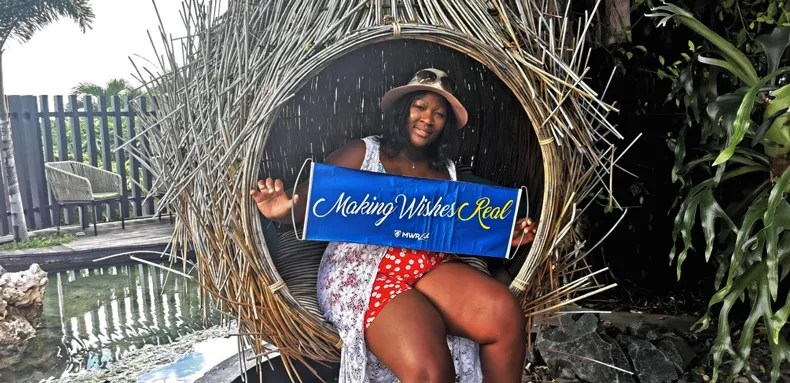 "It's never too late to change one's life and make one's dreams come true. MWR Life has already changed thousands of people's lives, I am among them, and you could be too.
The ongoing training and your partner's follow-up are important to succeed in this business. There is a saying that I keep on telling my team, and it goes like this, 'Alone we may go faster, but together we move farther.' So don't give up and continue to put actions in place to achieve your goals!"
shared Gladys.
About MWR Life
MWR Life is a global travel platform that benefits their Lifestyle Consultants with the opportunity to create the lifestyle of their dreams and travel the world. Their Travel Advantage™️ booking platform has discount travel rates on hotels, flights, cruises, resorts, car rentals, activities, and more!
Plus, their fully curated Life Experience®️ trips to exotic destinations around the world are helping their members create memories that last a lifetime. For more information, visit www.mwrlife.com
Recommended Distributors MWR Life