Seacret Direct Australia Official Partner Mrs. Universe Australia 2021
May 18, 2021
By Team Business For Home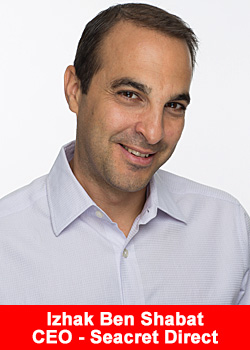 Seacret Direct Australia Announced as Official Skincare and  
Nutrition Partner of Mrs. Universe Australia 2021 
Mrs. Seacret Direct Australia will also be chosen as part of this year's pageant, 
 to represent Seacret Direct Australia  for one year  
Seacret Direct is thrilled to become the official skincare and nutrition partner of the Mrs. Universe Australia 2021 pageant in Sydney, this coming August.  
Seacret Direct prize packs will be awarded to the top four Mrs. Australia Universe 2021 contestants, the Golden Sash winners, and to Mrs. Seacret Direct Australia 2021 – who will be selected by Seacret Direct Australia, will partner with Seacret Direct and promote the brand for the year. 
"It is an honor to work with Mrs. Universe Australia this year to ensure every contestant looks and feels their best from the inside out and outside in," said Shaun Yemini, Seacret Direct Australia Country Manager and guest judge for Mrs. Universe Australia 2021. "We look forward to welcoming the upcoming Mrs. Seacret Direct Australia to our Seacret family." 
Each of the 20 pageant contestants will be provided with Seacret products and an invitation to an exclusive 'Spa by Seacret PJ Party' hosted and sponsored by Seacret Direct Australia. The spa party will air as part of the official Mrs. Universe Australia 2021 broadcast.  
 The pageant will take place over one weekend and will be livestreamed on Sunday, 1 August via the StarCentral Facebook page and MS Entertainment Facebook page. Segments from the Mrs. Universe Australia 2021 pageant will also be broadcast on TV1 Australia, an entertainment and lifestyle global streaming platform. 
The pageant's official schedule is as follows:  
Saturday, 31 July: Orientation, Training, Rehearsals & Fashion Show 
Sunday, 1 August: Grand Coronation Night
About Seacret Direct
Seacret Direct is a service driven company. Launched with a direct-to-consumer model selling premium Dead Sea skincare products through kiosks, Seacret became the world leader in the space. From the lowest point on earth, with over 20 years of expertise and mastery, Seacret Minerals from the Dead Sea unlocks the potential of this legendary beauty spa that seduced Cleopatra and brings it directly to customers worldwide.
Founded in 2005, Seacret Direct develops, manufactures and sells premium nutrition and skincare products that combine Dead Sea minerals and other clean ingredients with new technologies and scientific breakthroughs. Exclusively manufactured in Israel, Seacret skincare products offer mineral combinations found only in the Dead Sea. Seacret nutrition products are plant centered formulas and supplements for every body. The Club Seacret membership program rounds out the proposition of the lifestyle company serving an ever-expanding community.
Seacret products were sold in many countries before the company adopted the direct selling business model in 2011. Since then, Seacret continues to be recognized on the DSN Global 100 list for its global impact of the industry on economic and social realms. For more information, visit seacretdirect.com or clubseacret.com.
Recommended Distributors Seacret Direct