Top Leader Miguel de Oliveira From Portugal Leaves His MLM Company
May 4, 2021
By Team Business For Home
Miguel de Oliveira from Portugal stated:
After 14 years in network marketing and almost 7 years in my former company it's time to move and explore other types of products and technologies.
The world is changing so fast, since he started in 2014 in my former company the world has already changed in so many aspects.
As Miguel likes to say : "If you stay in one place too long you will get old."
It was a wonderful journey, hundreds of events, so many memories and experiences in all markets collected in these years. And with a big gratitude he is saying goodbye to this amazing company. It's time for big changes, for new goals!
Miguel understands that there are so many possibilities in the world and to achieve really great results you shouldn't be stuck or limited in your movements. Comfort zone brings nothing then an illusion. Miguel likes to say:
"If people around you are giving you advice to slow down or take it easy-you are surrounded by the wrong people".
His achievements were never fruits of luck but of persistent everyday work. His credo is to do whatever it takes that's why now for him is a time to move further and it's not about the ranks it's about to make a difference.
Life is always about choices and then following this up with even more actions. Instead of accomplishing someone else's goals and dreams it's always better to follow your own.
Miguel always thinks big, he is always looking around in order to be not only on the wave but even further so he can be ready for the upcoming changes, 360 degrees view is definitely his strong point.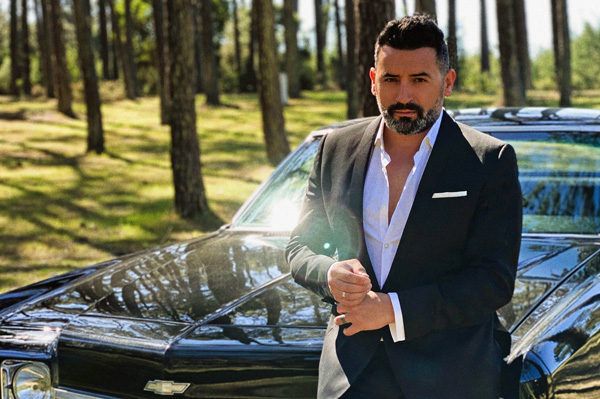 Also it is extremely important to keep your passion on point and to have opportunities in business suitable for everybody.
What he is looking for in future is that a compensation plan could be suitable for average people and not only for top leaders, the duplication should be easy so everybody can win.
His belief is that in the next couple years everything in the world will go faster and faster so we should react and change accordingly, It's really important to understand that the modern generation of 20 years old young people is dictating now our future, they have a huge impact on everything because they have a different type of knowledge.
They want to be financially free and independent, so they can be really ready to do "whatever it takes". For sure Miguel is going to take this in consideration!
"Do the things you are not familiar with cross your borders, learn new things so one day you can dedicate yourself to the things you love without having any worries about your future and the future of your family! Sacrifice something because everything has a price."
this is an amazing piece of advice from Miguel de Oliveira.