Branders, Inc Closes Strategic Alliance With iX Global
June 15, 2021
By Team Business For Home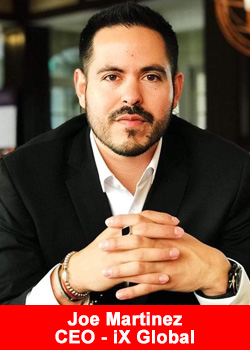 iX Global is pleased to announce that as of June 1, 2021 it has officially closed a strategic alliance with Branders, Inc.
Miguel Rodriguez, co-founder of iX Global, initiated the discussions between the two companies, and was instrumental in brokering the final agreement. iX Global is one of the fastest growing technology platforms in the world today, as it has revolutionized the self-development industry by making transformational and personal growth social, leading it to become the fastest growing self-betterment platform in the world with tens of thousands of customers and subscribers.
Branders Inc is an online platform designed to help entrepreneurs increase their income by monetizing their personal brand using tools that allows them to scale their home based businesses through social media. Together both companies seek to disrupt the e-learning and digital entrepreneurial world.
Both iX Global and Branders, Inc are young, fast growing companies that have quickly built global followings over the last year. The iX Social Ecosystem integrates some of today's most profitable industries into a single platform to empower digital entrepreneurs around the world by combining the best community, content and business technologies.
Branders Inc has designed a hybrid model where network marketing and affiliate marketing combine and allow others to promote and earn commissions by promoting highly on-demand digital services and by offering the Branders community freelance services.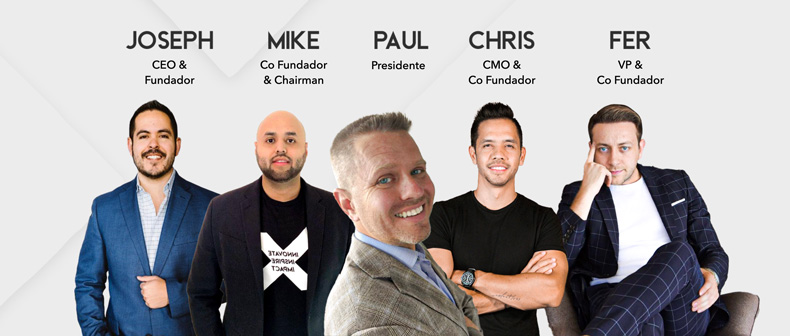 iX Global was founded in 2019 by former Marine Corps Sergeant Joseph Martinez, an international business mentor with over 10 years of experience building multinational businesses.
iX Global launched officially in May 2020 amidst global shutdowns at the height of the Covid 19 pandemic, and in its first year gained over 60,000 users and more than 30,000 Brand Ambassadors and Influencers around the globe.
Miguel Rodriguez is a co-founder of iX Global who made his first million dollars in his early twenties, and over the last twenty years has gone on to become one of the most successful digital entrepreneurs in Latin America.
Branders Inc was founded by Christian Pico and Fernando Duarte, with the vision of becoming the first platform that truly provides the tools, education and opportunities to help people become successful entrepreneurs, and in just 15 months Branders has acquired more than 50,000 thousand users located in more than 30 countries.
iX Global CEO Joseph Martinez has generated millions of dollars in sales with multiple companies in multiple countries over the last decade, and has leveraged his experience and knowledge to create iX Global and lead it to success. He has spent time as a sales and marketing representative, industry consultant, and corporate executive, which gives him a unique vision that drives iX Global's innovation and impact.
Christian Pico is the Branders Inc CEO, a young disruptive entrepreneur who started his journey in his own post production company with seven years of experience working as a creative director developing digital and video strategies for international companies and some Fortune 500 customers, including some network marketing companies and entrepreneurs. Fernando Duarte, Branders Vice President, has a degree in Marketing, Management and Business.
In September 2013 he began his career in Network Marketing at the age of 24 and after his first 11 months he had already formed an organization of more than three thousand users generating more than three million dollars in monthly revenues. He is a serial entrepreneur, having opened more than five traditional companies and now through Branders Inc has generated more than two million dollars in sales.
With the formation of this strategic partnership both iX Global and Branders Inc are poised to exponentially increase their revenues and impact in the years to come.
iX Global will provide the primary products, services and business opportunity to all of the combined constituents, and Branders Inc will provide their marketing and branding platforms and expertise to the entire community.
Their initial focus will be on growing the combined platforms throughout Latin America, and services will be offered in both english and spanish. From there they will continue to expand around the globe, seeking to empower entrepreneurs around the world to develop themselves and grow their businesses.
About iX Global
The iX platform is a new generation social network, improving upon existing social media norms. Founded in 2019 and headquartered in Salt Lake City, USA, iX Global is an emerging leader in the fields of education, direct sales and social networking.
With its next-generation social ecosystem driven by community based e-learning and influence mentoring, the opportunity to make a positive impact on others is coupled with a comprehensive set of financial tools for it's Independent Brand Ambassadors, known in-platform as Influencers.
You can learn more about iX global by visiting our website www.ixglobal.us , or by downloading the iX Global App from either the Apple Store or Play Store. The base iX platform is free, however you will need a Referrer to invite you and provide access to the App's content.
Recommended Distributors iX Global