Brittnay Maxey Achieves Royal Black Diamond Rank At The Happy Co.
June 22, 2021
By Team Business For Home
Brittnay Maxey shares her success with The Happy Co.
Most people think that to be successful you must be an extravert who enjoys talking to a crowd and doesn't mind being the center of attention. Brittnay Maxey challenges that notion.
"I'm quite the introvert, but I think this is a unique quality that helps me tremendously in my business," she says. "It allows me to take a step back and place myself in another person's shoes while staying in tune with my team and what they want and need."
That introverted perspective has served Brittnay well during her three years with The Happy Co. The Crittenden, Kentucky, full-time Brand Partner is also the wife of Jenny and mother of 10-year-old Autumn. Brittnay says there was a time in her life when she was unable to be present for her family.
"I worked and I missed birthdays, holidays and memories, making it home just in time to say good night to my daughter," says Brittnay. "When I wasn't at work, I could never truly be present because I was constantly worried and depressed since we were living paycheck to paycheck and racking up credit card debt."
Becoming a Brand Partner with The Happy Co. was something that happened unexpectedly.
"I had prior network-marketing experience and because it was not so pleasant, I was mentally drained," explains Brittnay.

"One of my very good friends presented me with this opportunity and I told her no three times before agreeing to view the opportunity video. I could tell just from the video that the culture and leadership at The Happy Co. was different, and I was right."
While the products themselves brought her happiness, Brittnay says deciding to become a Brand Partner really elevated her joy. Between the culture and leadership, the support and guidance, the success of her team members and the lives transformed, Brittnay became a full-time Brand Partner and reached Royal Black Diamond status.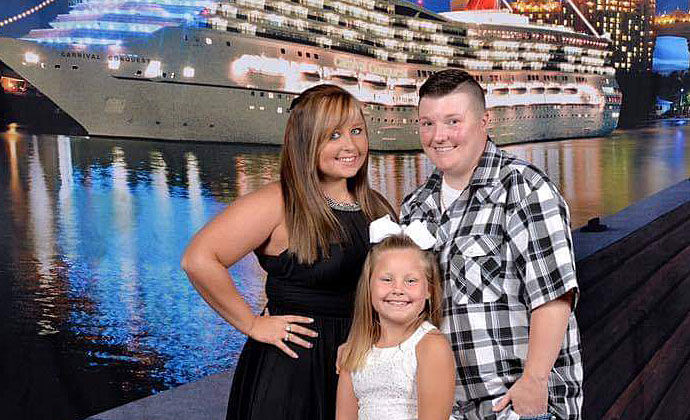 And all those missed birthdays and holidays? "The Happy Co. has not only provided the opportunity for me to become a stay-at-home mom, but Jenny too!" She says. "Neither of us has to worry about missing memories, and we know what it's like to have time and financial freedom.
"The key to building a successful business is love and consistency,"
adds the Kentucky wife and mother. "When you truly lead from your heart, want what's best for others and just love people where they are — even those hard-to-love people — you can't go wrong."
About The Happy Co.
The Happy Co., formerly Elepreneurs, launched in February 2021 with an established foundation of successful nootropic, functional beverage products that enhance mood, boost energy, enhance sleep, and make you look and feel like a younger person. The Happy Co. starts with products but does not end there. We are a lifestyle and a dose of happy. For more information about The Happy Co. go here.
Recommended Distributors The Happy Co.