IM academy™ & ncrease™ Unite To Create One Legacy Foundation
June 9, 2021
By Team Business For Home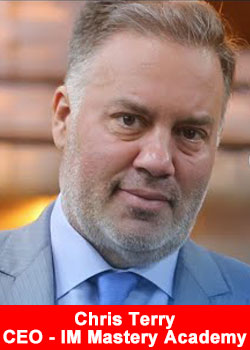 IM mastery academy™ is a global leader offering premier online educational platforms designed to help anyone understand various markets like forex, cryptocurrency and ecommerce exchanges.
If imitation is the most sincere form of flattery, then such compliments have graced the IM academy™ and it's owners Christopher Terry & Isis De La Torre for close to nearly a decade. As age old companies or startups come and go during this global pandemic; one caught the eye of Chris – and that company was ncrease™.
Founded in 2020, ncrease™ entered the Forex education & Travel marketplaces January of 2021 and has since become one of the fastest growing startup companies in the direct selling industry. What sets ncrease™ apart from the competition is the focus on a new strategy model called social business. Social Business can be easily defined as the business of doing well by doing good.
To get an idea of the magnitude, ncrease™ within four months and extremely giving partners known as Independent Social Business Owners sponsored over 500 surgeries restoring vision, and rescued a number of young girls from the horrors of human trafficking.
Without a doubt the timeless vision of IM™ and fusion of the ncrease™ methodology to become One Legacy Foundation will definitely impact millions worldwide and generations to come.
"We are excited to form this powerful partnership with the ncrease™ leadership and their incredible CEO, Karen Hirsch.." 
declared Chris Terry.
"The IBO's of IM are among some of the most generous people in the world, and to be able to create a strong foundation on giving back will serve to enhance the legacy of all of us.."
Karen Hirsch added,
 "Collaboration is the new currency and there are no two people on the planet better to collaborate with than Christopher Terry & Isis De La Torre.."

"..IM™ has become a legendary company and we know working together will enhance our growth and generate a massive impact for every ISBO beyond what we could have ever imagined before.."
The historical combination of these two innovative companies inside Network Marketing will shine a strong ray of light during one of the most stormy and tumultuous chapters in modern global business.
In addition, the mind of internationally acclaimed pioneer within the travel industry, Peter Hirsch, is already master planning this new section of the business.
More information regarding this remarkable story will continue to be shared over the final months of this transformative year. 
About IM academy™
An online educational platform designed to teach unique strategies through live classrooms that can make it easier to understand forex, digital currency, high frequency, and e-commerce markets. The academy was founded in 2013 by Christopher Terry & Isis De La Torre.
IM mastery academy is one of the few online educational platforms in the world that offers invaluable knowledge combined with practical experience through its 150+ goLIVE™ streaming channels of educators teaching from all locations all over the world. If you're looking for a way to change your life for the better and begin increasing your financial situation, check out www.im.academy for more details.
About ncrease™
ncrease Inc. is a revolutionary new approach in the Direct Sales industry by creating a Social Business platform. Social business combines the unique product technologies and cash flow of a for-profit company with the heart, passion and purpose of a not-for-profit organization to provide sustainable solutions for the world's biggest problems. Visit www.ncrease.com for more information.
Recommended Distributors IM Mastery Academy