Jeunesse Honored With 26 Communicator Awards
June 2, 2021
By Team Business For Home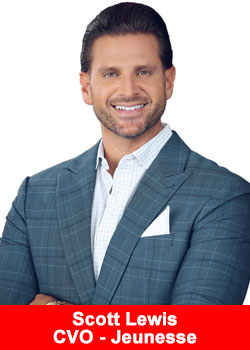 Global direct selling company Jeunesse was honored with 26 awards in the 2021 Communicator Awards competition, receiving eight Awards of Excellence and 18 Awards of Distinction for a variety of communications projects including print, packaging, video, writing and digital communications.
"Communicating effectively with our customers and Jeunesse Distributors around the world is vital to our success,"
said Jeunesse Chief Visionary Officer Scott Lewis.
"Each year, our MarCom team continues to deliver creative and impactful communications and marketing tools that help share the Jeunesse story, and we are proud of the recognition they have received in this year's competition."
The Communicator Awards is an international competition honoring the best in advertising, corporate communications, public relations and identity work for print, video, interactive and audio.
Several of the company's newest products garnered awards for packaging:
DIMND Sensitive & Whitening Toothpaste
Jeunesse Spa Botanicals Body Bar Duo
Alōmūn ready-to-drink aloe gel
(M)Mūn probiotic supplement
AlōClnz hand sanitizer
Jeunesse received eight awards for video projects, including five awards for the L1FE NMN product video in the following categories: Health & Wellness Video, Use of Graphics, Use of Music, Directing and Editing.
The Jeunesse Kids 2019 Impact Report website was also a top award-winner, receiving four awards in Branded Content categories including Microsites for Branded Content, Motion Graphics, Writing and Visual Appeal.
Jeunesse Founder and CEO Randy Ray's Mud Pies to Blue Skies memoir was also honored in the competition with two awards for Individual eBooks and Visual Appeal.
The Communicator Awards drew more than 6,000 entries and was curated and judged by the AIVA, a body of leading visual arts professionals that represents a "Who's Who" of acclaimed media, advertising and marketing firms. A few of this year's most recognizable winners include PepsiCo, Forbes, Comcast and Disney Creative Studios.
About Jeunesse
Jeunesse is a global direct selling company with a mission to positively impact the world by helping people look and feel young while empowering them to unleash their potential. The company's exclusive skin care and nutritional products form a comprehensive Y.E.S. Youth Enhancement System.
With multilingual customer service, back-office support and a global enrollment system, Jeunesse utilizes a cutting-edge platform to share innovative products, training, and support through 32 fully operational offices to markets in over 145 countries. Learn more at jeunesseglobal.com.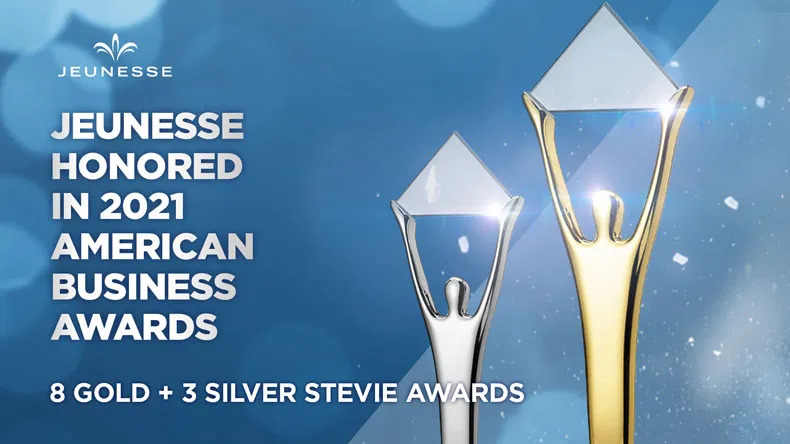 Recommended Distributors Jeunesse (LaCore Enterprises)