Direct Selling Proves Its Value To Local Economies Even During Pandemic
August 6, 2021
By Team Business For Home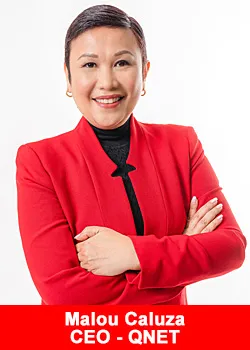 Industry Charts Global Growth of 2.3% in 2020 Worldwide.
By Malou T. Caluza
We are not yet on the other side of the pandemic despite vaccination drives around the world by local governments.  The IMF estimates that the global economy shrunk by 4.4% in 2020. Most world economies are struggling with rising unemployment. However, one industry, is holding steady. The latest Direct Selling Report, published by the World Federation of Direct Selling Associations (WFDSA), shows global direct sales increased by 2.3% year-on-year, from US$175.3 billion in 2019 to US$179.3 billion in 2020.
The report shows that the 3-year Compound Annual Growth Rate (CAGR) is rising despite the devastation caused by Covid-19. From 2017 through 2020, the Direct Selling industry saw a CAGR of 3.0% (excluding China), demonstrating resilience where most commercial sectors are experiencing a downward trend due to the pandemic.
The direct selling industry's continued growth is not surprising. Historically, this industry has always experienced growth during economic recessions. During shaky economic times, people have a renewed awareness of the need to establish more income streams and for those who are looking to start a business, direct selling offers an attractive opportunity to start one that does not require a lot of capital or the need to deal with operational and logistics hassles.
The Pandemic Effect
The foundation of the direct selling business is the relationship and personal touch that distributors build with their customers, and their own team members. With the lockdown forcing social distancing and long periods of isolation, the direct selling industry did take a hit in the initial days of the pandemic. However, most companies made a recovery soon after as they quickly adapted to the new normal with a shift to digital engagement tools, virtual events, and training programmes.
The pandemic forced many businesses to expedite their digital adoption. For the direct selling industry which has traditionally relied on in-personal interactions this was particularly critical. Those who made the shift quickly and were able to engage with and support their customers and distributors, didn't just survive, but thrived!
For example, at QNET, we saw record-breaking growth of up to 65% in some African markets. The increased demand for online shopping and the transition to digital played to our strengths: high-quality personal relationships and a high-performing e-commerce platform. Our European business even won a Digital Business award for their swift implementation of digital solutions to support the network of distributors. These included online business presentations to social media workshops to training in virtual communication tools among others.
Africa and Asia: two markets to look out for
Africa has been projected to be the new frontier of direct selling.  The region has one of the highest 3-year CAGR at 6%. The World Bank's economic analysis highlights how African countries were quick to recover from the Covid-19 crisis. Locals are adopting digital technologies exponentially, boosting productivity and employment opportunities as e-commerce opens up new prospects for businesses. The road to strengthening Africa's economy will lie in remote work and gig opportunities. How well digitisation is integrated into the current economy, allowing businesses to leverage their digital commerce infrastructure and local know-how to provide new gainful income opportunities, will be key to this process. The attractiveness of Direct Selling is in the numbers: in 2020, the WFDSA report saw a 17.3% year-on-year increase in the number of individuals involved in this industry in Africa, bringing the total to 6.3 million distributors.
| | | | | |
| --- | --- | --- | --- | --- |
| Region | 2020 Retail Sales in USD (millions) | Percentage of Global Sales | % Sales Change (YOY) in Constant 2020 USD | 3-Year CAGR in Constant 2020 USD (2017-2020) |
| Global | 179,300 | – | 2.3% ▲ | -0.1% |
| Asia/Pacific | 76,516 | 43% | -3.6% ▼ | -3.7% |
| Africa | 1,624 | 1% | 3.5% ▲ | 6.0% |
| Americas | 64,691 | 36% | 10.6% ▲ | 3.9% |
| Europe | 36,202 | 20% | 1.0% ▲ | 1.2% |
Source: WFDSA 2020 Annual Report
Asia is the most significant contributor in global sales for 2020 at a whopping US$76.5 billion, constituting 43% of overall sales. Despite the drop in year-on-year sales by 3.6%, Asia maintains its position as the biggest market for Direct Selling. India, Malaysia, and Vietnam saw the highest percentage change in sales for 2020 in the region, with each country recording over 15% in year-on-year sales growth.
Asian Development Bank (ADP) estimates Asia's economic outlook to rebound, with Gross Domestic Product (GDP) hitting 5.3% by 2022. This indicates that Direct Selling in Asia will see growth trends in the coming year as movement restrictions ease and traditional retail regains momentum. E-commerce will likely continue to grow due to the shift in consumption behaviour accelerated during the Pandemic. Southeast Asia's online sector alone is expected to reach US$300 billion by 2025.
Direct Selling: the future of regular and gainful income?
The increasing demand in the market for flexible work opportunities is not exclusive to Africa. Globally, people are actively exploring alternate sources of income as traditional forms of employment and entrepreneurship continue to be challenged causing a rise in unemployment rates.
The International Labour Organisation (ILO) reported the loss of 114 million jobs in 2020 caused by workplace closures in countries with Covid-19 related restrictions. This is especially true for young people and women. As the numbers indicate, Direct Selling is proving to be a viable opportunity to build economic stability due to its low entry barrier. It provides an attractive and flexible income opportunity for those who are looking to make a supplemental income during challenging times by offering them a chance to become micro-entrepreneurs and active gig economy participants.
In addition to enabling people to become entrepreneurs and build their own business, direct selling companies also support a number of small and local businesses. Many direct selling companies develop their own products and set up manufacturing units in various places, especially emerging economies, which provides local employment. Several direct selling companies, including QNET, work with small businesses in different countries to develop exclusive products that can then be sold through our e-commerce platform around the world.
What is next for the industry?
Companies with health and wellness products experienced a significant boost in their sales thanks to increased awareness and personal health concerns brough on my the pandemic. These products took the lead in global direct sales  at US$64.8 billion. This trend will likely persist in the following years.
In 2020, Direct Selling became more agile in response to consumers' behavioural changes. The industry had to reinvent itself to adapt to the fast changing global situation. While things such as social commerce, integrated lifestyle solutions through product offerings, and sophisticated technology driven tools are all good things for companies to adopt, I think it is important for the industry to go back to the origins of its concept and their efforts, focusing on community sharing of valuable economic goals and offering the opportunity for personal and professional growth.
Innovation is all around us, in the way people and companies generate revenue. Micro-entrepreneurship is on the rise. E-commerce is booming. As long as Direct Selling companies have adapted to the change and accept the paradigm shifts that will shape the future, there has never been a better time to join Direct Selling than now.
About Malou T. Caluza
is the CEO of QNET, a leading Asian direct selling company with an Asian heritage. She has the distinction of being named the first female CEO of the company who rose through the ranks over a span of 20 years. Malou started with QNET as the one of the company's earliest employees as a customer service officer and went on to lead the function and grow it into a global team spanning three continents. She is the recipient of numerous awards for customer service and is presently a CRE Community Leader, Speaker, and Panellist in several APCSC events.
Malou Caluza is also a cancer survivor and an outspoken advocate for women in leadership. She has been featured in "Asia's 15 Over 50" – a publication that recognises the most successful women in Asia.
Recommended Distributors QNet