NeXarise First Year Revenue Reached $23 Million
August 30, 2021
By Team Business For Home
In the midst of all the chaos, 3 entrepreneurs and Direct Selling Professionals, Ahmad Mukhtar, Asad Al, and Liju Thomas having combined successful industry experience of over 20 years, launched NeXarise.
An innovative direct selling company implementing new ideas and methods in a proven industry, strategically designed to create history in the coming decades.
Just within their first year, the accomplishments of NeXarise are nothing short of extraordinary. Already having amassed $23 million in revenue, launched its own:
Mobile phone company
An insurance introducer company
An e-learning company
A travel benefits company
An identity protection company
A digital marketing company.
It also artfully accomplished strategic partnerships with some of the largest brands and service providing companies in the world. Furthermore, NeXarise attracted thousands of independent direct selling global entrepreneurs to join forces with them to achieve their stellar mission and vision.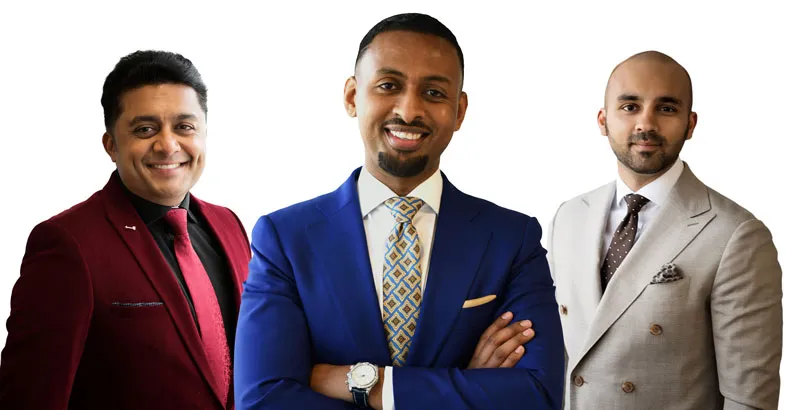 About Ahmad Mukhtar: President & Co-Founder
Ahmed is well known in the industry for his ability to create massive momentum. He successfully built a global organisation with tens of thousands of independent distributors. He has been a true catalyst for the growth of direct selling in the United Kingdom and his influence is evident with tens of thousands of inspired individuals who actively follow him on social media.
Upon realisation that there is no other company out there that can deliver an opportunity in the manner that he strongly envisioned, Ahmed partnered with his two other friends and business partners to create NeXarise, with a vision to become the largest direct selling company in the world, enabling as many individuals as possible to enjoy the benefits of residual income.
As the President of NeXarise, Ahmed brings to the table his intense passion for the industry, an awe-inspiring work ethic and concrete visionary skills that will enable everyone who follows his vision to achieve significant success in life.
About Asad Ali: Chairman & Co-Founder
Asad entered into the world of direct selling and quickly grasped its supreme potential to enable individuals to create a livelihood beyond one's imagination. He got to work and utilising the ingredients of his natural leadership abilities combined with strong purpose and work ethics, he broke all the records to become the youngest individual to achieve the highest rank in the fastest time of just 2 years.
Asad proved that he is a globally recognised master trainer by building an organisation that spanned over 20 different countries, enabling him to earn the titles of becoming one of the highest earners in the direct selling industry in the UK. By investing a significant amount of time researching the latest industry trends, he clearly realised that there was a huge gap in the industry to create an opportunity that could combine the best of all the direct sales companies in the world.
This is when he made the brave decision to partner with the other two founders of NeXarise, with an unbreakable vision to create history within the industry.
As the Chairman of NeXarise, Asad brings to the table his unique strength in business strategy and his dynamic leadership abilities that will enable NeXarise to become one of the largest titans in the industry.
About Liju Thomas: CEO & Co-Founder
In 2012, he was introduced to the industry of direct sales. He immediately fell in love with the profession because of its established ability to not only create financial freedom for oneself but to also impact lives globally. When he realised that he had finally found his calling, he made the bold decision to put his existing career and businesses aside, and passionately devoted all his time to become a professional in the direct selling industry.
With a determined work ethic, he quickly mastered all the necessary skills and in record timing rose to one of the highest positions within the company.
However, when his vision of global expansion didn't align with the vision of that company, he decided to partner with the other two founders of NeXarise to create a company that would one day become the largest direct selling company in the world.
As the CEO of NeXarise, Liju brings to the table his indispensable field experience, his proven leadership abilities and an undeniable talent for inspiring the masses into action, inevitably changing their lives.
About NeXarise
Founded by Direct Selling Professionals Ahmad Mukhtar, Asad Al, and Liju Thomas and founded in the United Kingdom in 2020 the mission of NeXarise is to provide a global opportunity for individuals to enjoy the benefits of residual income.
Whilst personally developing, our IBO's will have the opportunity to learn new skills such as; Leadership, Communication, Entrepreneurship, Trading in the foreign exchange markets and the importance of having the right mindset.
The vision of NeXarise is to become the largest direct selling company in the world, enabling as many individuals as possible to enjoy the benefits of residual income. For more information please visit www.nexarise.com
Recommended Distributors NeXarise