Top Network Marketing Book Poll 2021
August 29, 2021
By Team Business For Home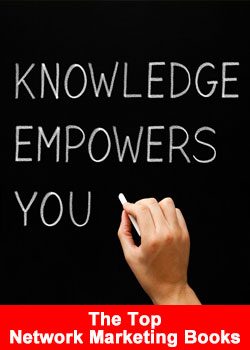 We asked the Business For Home community, and the many Network Marketing Professionals within, which book they recommend and vote for.
You can vote 1 time only, through our free app (For iOS click here and for Android click here).

To prevent "ghost votes" we have implemented a number of undisclosed algorithms.

Please do not try to "Buy votes" or hack the system, we notice that.
If you want to nominate an awesome Network Marketing Book, please email our Support Desk.
How To Vote
1. Download or open the FREE Business For Home App.
2. Click on Poll.
3. Select the book you want to vote for.
4. Click VOTE.
This poll is closed, it is no longer possible to vote
After 1,040 votes:
Total voters: 1,040
DISRUPT! - Charles Tambou (16.1%, 167 votes)

I Dare You - Frazer Brookes (15.2%, 158 votes)

Go Pro - Eric Worre (10.6%, 110 votes)

Building Your Network Marketing Business - Jim Rohn (10.5%, 109 votes)

The Business of the 21st Century - Robert Kyosaki (9.5%, 99 votes)

Your First Year in Network Marketing - Mark Yarnell (6.9%, 72 votes)

Beach Money - Jordan Adler (6%, 62 votes)

Breaking All the Rules - Jenna Zwagil (2.8%, 29 votes)

The Millionaire Training - Larry Thompson (2.7%, 28 votes)

Building a Millionaire Mindset - Johnny Wimbrey (2.4%, 25 votes)

Go For No! - Ray Higdon (2.2%, 23 votes)

How to Build a Multi Level Money Machine - Randy Gage (2%, 21 votes)

Network Marketing for Dummies - Zig Zaglar (1.9%, 20 votes)

Being the Best You Can Be in MLM - John Kalench (1.8%, 19 votes)

The Greatest Networkers In The World - John Milton Fogg (1.7%, 18 votes)

The 45 Second Presentation - Don Failla (1.7%, 18 votes)

Recruit Your Way To 6 Figures - Rob Sperry (1.5%, 16 votes)

Building an Empire - Brian Carruthers (1.4%, 15 votes)

Momentum Makers - Jordan Adler & Frazer Brookes (1.2%, 12 votes)

Rock Your Network Marketing Business - Sarah Robbins (0.9%, 9 votes)

Network Marketing Queen - Erica Pollinger (0.8%, 8 votes)

Social Impact For Network Marketing - Ray Higdon and others (0.2%, 2 votes)