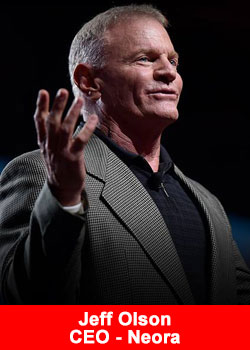 Direct Selling Industry, Neora Continue To Find Success Amid The Pandemic
September 15, 2021
The direct-selling industry has been able to sustain itself and even find increased growth through one of the darkest economic times in history.
Due to the industry's nimble ability to adapt and restructure, a continued downtrend of traditional retail, and the ability to take advantage of technological avenues to move business forward, Direct Selling Establishments Global Market Report 2021: COVID-19 Impact and Recovery to 2030 projects a compound annual growth rate of 6.5% annually from 184.64 billion annually to 237.63 billion by 2025.
A New Way to Buy and Sell
The COVID-19 pandemic forced many in financial hardships to look for other streams of revenue, and stay-at-home orders opened the door for customers to use online shopping as their main source of purchasing.
This convergence has been a boon for many direct-selling companies, including Neora, because of the influx of new customers as well as entrepreneurs looking for a new way to do business. During the pandemic, Neora continued to see record sales, a surge in new Brand Partners and rank-ups, launched new product lines, and was even named Best Place to Work in Direct Selling in 2021 by Direct Selling News.
The Right Fit
In direct selling, someone can always find the right product and opportunity that aligns with their goals and values. Neora believes the its core values are the cornerstone of its business, attracting like-minded entrepreneurs who build their business to make the world a better place.
With the mindset that their purpose in life is to help others help themselves, whether it's through its life transforming product line or a business opportunity that gives people the ability to improve their lives and the lives of others, Brand Partners around the world continue to build successful businesses. Since 2011, Neora's Brand Partners have earned more $800 million in commissions.
Freedom to Be Yourself
Direct selling has always promoted self-employment and financial flexibility. For 10 years, Neora has been helping entrepreneurs grow their own successful business and build a life on their terms. It may be part-time, a side-hustle, or a complete career change.
With low start-up costs, a tech-savvy business model, and accessibility to cutting edge training, Brand Partners have more freedom and creativity to compete with larger brands and sell their products all over the world. Neora's business opportunity creates a level playing field over traditional selling, giving the Brand Partner the power to deliver unique and personalized customer experiences that transition into sales.
A Proven Track Recored
As a start up in 2011, Neora quickly reached $100 million in just a few short years, selling millions of transformative products that provide real results.
Since then, the industry leader has generated $2 billion in cumulative sales and its Brand Partners have earned hundreds of millions in commissions. With no signs of slowing down, Neora's unique business opportunity will continue to give people the ability to find success and change lives in a positive way.
About Neora
Based in Dallas, TX, Neora is a global relationship marketing company with age-fighting products crafted from cutting-edge research and science. Founded in 2011, Neora has shattered industry sales records while developing a strong customer base in North America, Latin America, Europe and the Asia-Pacific.
Neora is committed to providing an excellent product line based in real science and providing its Independent Brand Partners with a life-changing and outstanding business opportunity through relationship marketing. For more information, please visit: neora.com.
Disclaimer: While we have used our reasonable efforts to ensure the accuracy of the data used in this website, data should be read as indicative of magnitude rather than exact figures. Business For Home BV has made every attempt to ensure the accuracy and reliability of the information provided on this website.
However, the information is provided "as is" without warranty of any kind. Business For Home BV does not accept any responsibility or liability for the accuracy, content, completeness, legality, or reliability of the information contained on this website. No warranties, promises and/or representations of any kind, expressed or implied, are given as to the nature, standard, accuracy or otherwise of the information provided in this website nor to the suitability or otherwise of the information to your particular circumstances.
Recommended Distributors