Juuva Launches The JuuvaFIT Challenge
September 15, 2021
By Team Business For Home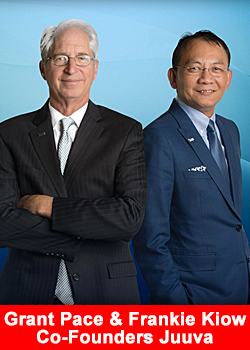 In only 9 weeks, hundreds of Juuva Customers and Distributors lost an average of 12.04 pounds per person during the JuuvaFIT Summer Challenge. A highlight of Juuva's Convention in Las Vegas was celebrating the medals awarded to those who achieved their goals.
Juuva's products help fight acidity and inflammation two big obstacles to weight loss. Combine these with a program that supports healthy lifestyle changes, and the results are amazing.
The JuuvaFIT Challenge has all that is necessary to help individuals be successful including a:
Certified Coach
Tracker forms
Facebook support groups
Weekly support calls
Great products
A large group community cheering each other on.
It is just more fun when you're with a group of people who have the same goals.
One of the participants, Denise stated,
"I've tried tons of diets before and lost very little weight, but everything in JuuvaFIT was here to help me succeed, and I lost 25 lbs. JuuvaFIT makes it easy and fun."
She was not alone in this experience. Clint, another participant, says:
"It was my new year's resolve to loose at least 28 lbs. During the first 4 months of the year, with consistent effort, I lost 8 lbs. Then I joined JuuvaFIT. In the next 9 weeks I lost 26 more lbs.

That's three times the weight loss in one third the time, with no other changes in diet or activity other than Juuva products and participation in the JuuvaFIT Challenge."
Being part of a team, insures that everyone has support and a fun atmosphere to help them reach their goals.  Coach Megan, leads the Captains and teams along their journey. The JuuvaFIT Fall Challenge has just begun with a 50% increase in participation. There will be more pounds and inches lost during this challenge, making it a fabulous way to end the year! Juuva is looking forward to helping more people make the transformation to a healthier lifestyle.
About Juuva
At Juuva, we know the recipe for a company that lasts, and we're using it to transform lives every day.  Juuva was built from the ground up to do things the right way—with integrity, passion and a distributor-focused mindset.
We pay a guaranteed 50% of PV to Distributors weekly. We want our Distributors to be successful because we know they are the key to our mutual success.
Our two co-founders, Grant Pace and Frankie Kiow, possess a wealth of industry experience and expertise and our entire executive team boasts more than 200 years of successful experience with the network marketing space. These individuals set the strategic direction for our company.  They will do whatever it takes to provide the finest network marketing opportunity.  For more information, please visit www.juuva.com
Recommended Distributors Juuva