Velovita Announces Huge Industry Firsts
September 23, 2021
By Team Business For Home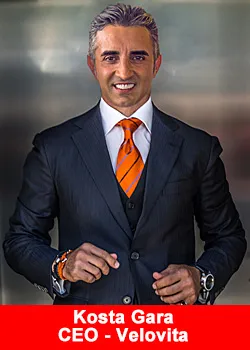 If you were in Orlando, Florida, USA last week, you may have noticed some excitement. For Velovita Members, they were the first to hear the big news, announced by their CEO & Founder, Kosta Gara, and President & Co-Founder, Jeff Mack.
Continuing their commitment to provide an opportunity that is second-to-none for Social Sellers, Velovita took it to a whole new level by doing something never seen in the Direct Sales space, Free Global Shipping.
They were the first to innovate with their $5 flat-rate shipping but now, free shipping will be enjoyed by all Members and Customers.
In addition, another huge announcement was met with a standing ovation. Velovita introduced their new, industry-first Customer loyalty program with increasing discounts for Customers on their subsequent orders.
Customers can enjoy up to a 25% discount for their loyalty. This further solidifies Velovita as a true hybrid social selling opportunity. It's no wonder their Customer to Member ratio is so high.
Next on the announcement list are two new flavors: one for their flagship product, brān® and one for their bestseller, zlēm™.
In October, the public can enjoy a seasonal Pumpkin Spice flavor of brān®, Velovita's original biohacking formula for a natural energy boost, enhanced mood and focus, and optimal brain performance.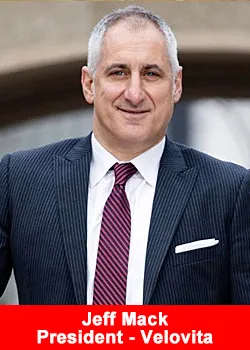 As for zlēm™, the nighttime formula for sound sleep, body composition optimization, and overall better health and performance, now comes in a Chocolate Strawberry flavor, available year-round.
Another noteworthy announcement introduces Velovita's new elite rewards program to recognize and celebrate the achievements of their Members.
The Velovita Incentive Program (VIP) acknowledges Member rank advancements and rewards with an impressive lineup of branded swag and luxury gifts, including designer luggage and even an Omega watch.
Says President, Jeff Mack,
"We're proud of Velovita's growth and it drives us to continue serving our community with the latest in innovation and rewards. The gamechangers we announced recently are proving to set us up for a thrilling autumn and beyond."
Velovita also rolled out some tech enhancements including customized replicated website landing and funnel pages for Members and a new & improved app with an even better user experience.
With so many thoughtful implementations, forward thinking is clearly part of Velovita's future.
About VELOVITA
Founded on 90+ years of operational and field success, VELOVITA is rapidly becoming a global leader of innovation in the field of biohacking, social selling, community expansion and support for the new world entrepreneur.
Their mission is to provide an ecosystem of inspiration, education, and life enrichment. VELOVITA has a singular focus on the individual to increase their daily performance both mentally and physically.
For more information on VELOVITA, please visit Velovita.com or Velovita's Facebook page. You may also contact us at [email protected] To join the new movement, click here for the Velovita Member Rewards. We know you'll #LOVIT!
Recommended Distributors Velovita