Vivian Mokome Longrich Team Is Growing Fast In Africa
September 1, 2021
By Team Business For Home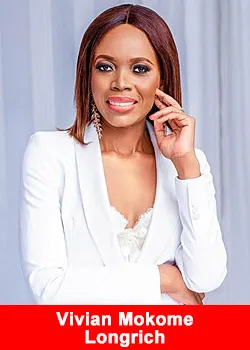 Vivian Mokome lives in Johannesburg, South Africa with her two children and husband of 14 years, Solly Mokome.
Vivian is a woman on a mission who believes Africa is one, and that Africa is the future.
"Africa is the next economy" is her motto. She has 500,000 + members spread across 20 countries in Africa
She holds a Master's degree in Information Systems & Business Applications, and is currently pursuing her PHD through Wits University, the nr. 1 university in Africa.
Vivian said:
When I joined Network Marketing in 2017 it was my first career in the Network marketing. I never knew that one day I will be one of the top leader or rather top earner in this industry. I did not know that I would be carrying the huge task of changing the face of Network Marketing in Africa.
Believe me when I say, all I wanted was just a passive income. I didn't know it will turn out to be something I do as a profession and worse on a full time basis because the banking sector really looked after me, they paid me well.
However, I was hooked by the idea of having passive income.
If truth be told and to be apt and honest I used to think Network Marketing wasn't cut out for me. I looked down on this profession to a point I kept my new career with Longrich a secret from many of my people for at least six months after joining the business.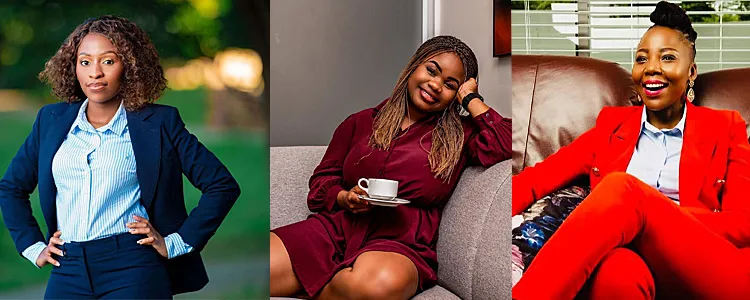 Though I wasn't too sure, somehow I had an inclination that selling a sanitary napkin which is one of Longrich's main line product would one day make me a millionaire. I knew that with every girl child born every day I would never go wrong. There would always be a need for a good quality sanitary napkin.
Without research, I was rather concerned that my new ambition was bound to fail and I had to come up with new and smarter strategies to sell these products. I had to find a better way of marketing myself and make it more attractive, because for years I thought most of the people in Network Marketing were just making noise and there was no substance to it.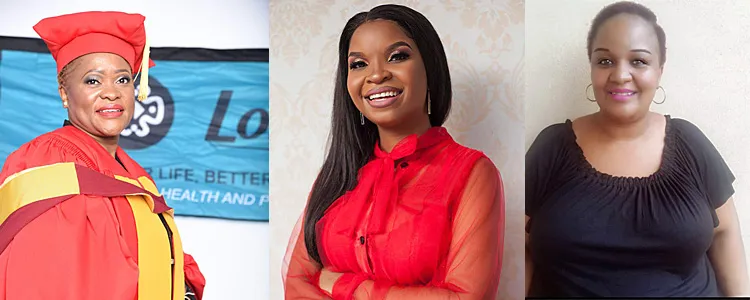 I now have teams as far as Brazil and in the United Kingdom but Africa is special to me. Africa is deep in my heart I am busy exploring the African market and it does my spirit good to see the explosion of my teams in:
Zimbabwe, Zambia, Mozambique
Lesotho, Swaziland, Angola
Cape Verde, Congo Brazzaville, Congo Kinshasa
Uganda, Mombasa, Rwanda, Tanzania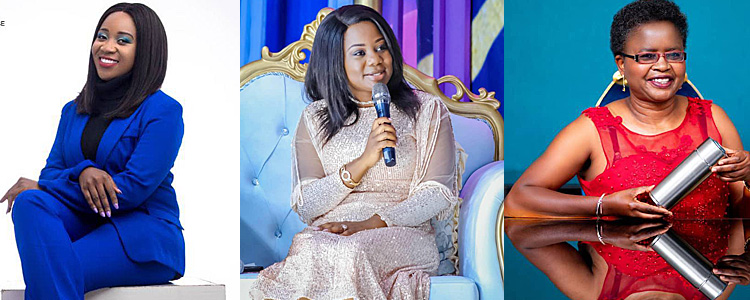 Network Marketing has its lows and highs but mostly highs. People can discourage you, other people will walk just one mile with you and the rest of the 100 miles you walk on your own. I have learnt my lessons in the few years also.
I have learnt that leading is also learning.
True to my cause, together with my husband we funded and established a factory that designs and manufactures sports wear under the brand called ALL ROUND FITNESS AFRICA and a registered foundation called Mokome Foundation 4 years ago, an initiative that has adopted more than 8 schools in South Africa.
The foundation has amongst other activities distributed thousands of sanitary pads to students in disadvantaged schools.
About Longrich International
Longrich ( Chinese Longliqi) is a leading Chinese cosmetics company that holds a wide variety of household cleaning products, personal care products, health care products, oral care products and pet care products. We have 8 research and development centers in three continents and 12,000 employees worldwide.
Founded in 1986, our company has seen steady growth in its market share and expansion that makes us today one of the most successful private companies, a leader in the Chinese cosmetics sector and daily care industry and a company that legally practices the direct selling in mainland China and overseas.
Our trademarks have been registered in 183 countries and our products are sold in more 50 countries and regions around the world including Malaysia, Taiwan, Hongkong, Singapore, Nigeria, South Africa, Cameroon, Russia, Ukraine, South Korea, Thailand, Philippines, United Arab Emirates and Ghana. For more information please visit www.longrichproducts.com
Recommended Distributors Longrich