Awakening 2021: MDC Hosts Its Biggest Event Of The Year In Las Vegas
October 29, 2021
By Team Business For Home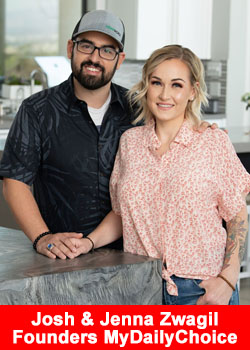 The MDC 5th Annual Convention, held October 21st – 23rd at the MGM Grand in Las Vegas Nevada, was a huge success. This convention drew thousands of attendees and was broadcasted to 30+ countries in 5 different languages.
After 2 years of not being able to do a live event, this was an exciting time for Affiliates at MyDailyChoice.
Not only did this convention include a brand experience room for new product launches, cash giveaways, world-class training, and exciting company updates, it was a time for everyone to reconnect and celebrate a new future.
This year, MyDailyChoice introduced some of their highly anticipated brand launches that will help Affiliates expand into exciting new categories. Some of these exciting launches included Cosmikology, BodyMelt, and Mantra Spa.
Body Melt is a comprehensive program to melt away pounds, lose inches, feel amazing, and improve your overall fitness by addressing the 4 Pillars of Total Wellness.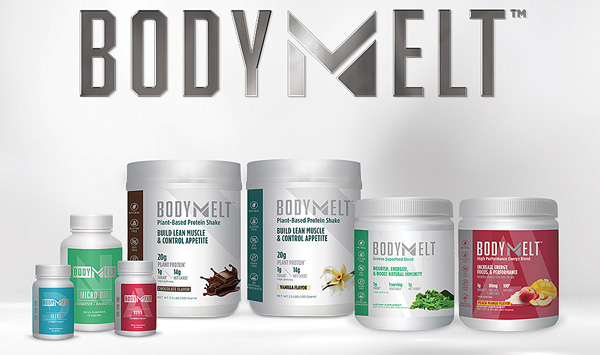 Members who order the Body Melt system receive:
Detox products to begin their journey
Nourish supplements for a full 30 days
Build supplements for a full 30 days
Accelerate supplements for a full 30 days
Digital Program Guide
Access to Community Support
Digital Recipe Cards
A chance to lose weight & get healthy without going hungry
Cosmikology is a new cosmetics brand with products that are clean, conscious, and creative. Cosmikology meets the highest standards in the EU by not using any of the 1,300 harmful ingredients and follows credo clean standards of safety, sourcing, sustainability, and transparency. Available for pre-order starting November 4th, 2021.
Josh Zwagil, CEO & Founder says,
"Words can't describe how incredible the MDC Awakening 2021 convention was here at MGM Grand in Las Vegas, Nevada.

For some attendees, this was their first event. And for others, this was their 3rd or 4th event.

It was so amazing hearing all of the stories of how people were introduced to MDC. Everyone was so excited and positive about the future. I am so grateful we got to share this time with everyone."
About MyDailyChoice
MyDailyChoice, Inc., based in Las Vegas, NV, is the global leader for pure CBD products, the finest essential oils, exclusive travel deals, and wellness and performance products. With thousands of active Affiliates worldwide and five unique brands – HempWorx, Mantra Essential Oils, High Life Travel, Daily Sprays and Akashx – MyDailyChoice is a recognized leader in the Direct Selling Industry.
MyDailyChoice brings its mission to empower families with the opportunity to be physically and financially healthy. MyDailyChoice's 100% commitment to innovation continuously brings customers and Affiliates the highest quality and latest product breakthroughs in the wellness space, supporting holistic lifestyles and the entrepreneurial spirit. For more information please visit HempMomma.com and MyDailychoice.com.
Recommended Distributors MyDailyChoice