Lyconet Partner myWorld Launch New Features
October 14, 2021
By Team Business For Home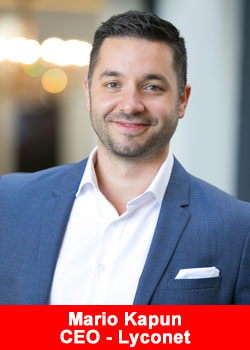 myWorld fascinates with practical features for enthusiasts of lists.
What if there were a practical shopping platform where you could create your shopping lists right away? myWorld makes it possible – with the myWorld shopping lists.
Who does not know this? Once written, you forget the well-thought-out shopping list at home. Of course, there are various apps that can be used for writing lists.
But what could be even more inconvenient than the 523 rd app on your smartphone? myWorld can now offer its customers both – a unique shopping experience and a feature for creating personal shopping lists.
This makes the hearts of myWorld customers and Lyconet Marketers beat faster.
A compelling argument
Thanks to the new function, myWorld makes it even easier for Lyconet Marketers to fascinate new customers for the world leading myWorld Benefit Program.
The best about the new myWorld feature? Not only it is available in the myWorld app, but also on the desktop. On top of that, the created lists are synchronized automatically.
This way, you always have the current version of the shopping list with you. myWorld puts an end to the era of conventional apps for creating lists. It also delights its customers with a new convenient feature that – once checked out – is an essential part in everyday life.
About Lyconet
The Lyconet brand offers those who are interested the opportunity to establish one's own business as an independent entrepreneur, to enthuse consumers across the world with the benefits of the myWorld Benefit Program and to sell customer loyalty programs to small and medium-sized enterprises.
As a marketing specialist, Lyconet provides a wide range of professional training, services and tools, in order to offer its sales partners (Lyconet Marketers) the best possible support in their business activities.
Lyconet thereby ensures that the myWorld Shopping Community is continuously expanded in terms of Customers and Partners while more and more Lyconet Marketers are joining Lyconet. For more information please visit www.lyconet.com