Ry Fry Achieves Pro 10 Rank With LifeVantage
October 5, 2021
By Team Business For Home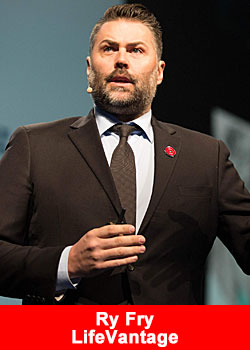 Ry Fry, who is no stranger to network marketing, advanced to Elite Pro 9 in June and Master  Pro 10 in September with LifeVantage.
"Once You've Been Blessed You'd Better Become a Blessing"
With over 18 years of experience in the industry, he had developed friendships with industry leaders and built a skillset that has empowered him to become a leader within the organization. When Ry was invited to meet with LifeVantage leaders in 2017, he took the leap and decided to move full throttle ahead with the company. 
Ry not only had a solid foundation of network marketing in his own life, but his grandfather was also an early pioneer of the industry who laid the path for Ry to follow. "He told me, 'From one acorn, a thousand forests are born,'" Ry recollects.
"I realized I was that acorn with the DNA of greatness, and I have everything inside of me to be the mighty oak tree that sheds tens of thousands of acorns a year."
Through his work with LifeVantage, Ry strives to be someone who spreads greatness and builds those around him, helping the entire team reap the rewards of perseverance. 
Ry has stayed firmly committed to his work.
"When I started in this industry 18 years ago, I promised myself I'd never quit as long as I breathe," he says. "I've stayed true to that, becoming successful and the best version of myself as I build my business. Casual effort creates casualties, and I never wanted to become a casualty of this industry." 
"When I look forward to the future, the only limiting factor is me," he says. "There are no boundaries to becoming who I want to be and finding solutions for me, my family, and my business."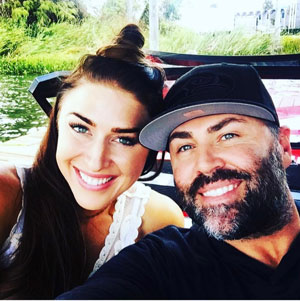 While Ry has enjoyed success in his career at LifeVantage, he is no stranger to challenges in life and in business. As he recounted his journey to LifeVantage, he described the mountains he's had to climb, including bankruptcy and divorce.
There were businesses that didn't work out, derision from family and friends who were skeptical about network marketing as a viable career, and moments of scarcity.
However, in LifeVantage Ry feels he has found what he describes as his "final resting place" for business. Together with his fiance, Kristi Potter, and their blended family of 7 children, he feels confident in what the future holds.
"My past experiences have molded me so I can carry the mantle that is required to influence the most people through LifeVantage. Everything has led up to what I have now." 
"LifeVantage has saved my life," he continues earnestly.
"Financially, spiritually, mentally, physically, and emotionally, I have been blessed by this product."
Ry has incorporated LifeVantage's products into his own health regimen and felt the benefits in addition to enjoying the stability his business has allowed him. "It's so important for me to share this with the world. Once you've been blessed, you'd better become a blessing!"

About LifeVantage
LifeVantage Corporation (Nasdaq: LFVN) is a pioneer in Nutrigenomics—a new science dedicated to biohacking the human aging code.
The Company engages in the identification, research, development, and distribution of advanced nutrigenomic dietary supplements and skin and hair care products, including its scientifically validated Protandim® product line, Omega+ and ProBio dietary supplements, TrueScience® line of Nrf2-infused skin and hair care products, Petandim® for Dogs, Axio® energy drink mixes, and the PhysIQ™ weight management system.
LifeVantage was founded in 2003 and is headquartered in Lehi, Utah. For more information, visit www.lifevantage.com.
*The Distributor sales earnings disclosed are potential gross earnings and not net of other business expenses and not necessarily representative of the actual income, if any, that a Distributor can or will earn through the LifeVantage Sales Compensation Plan.
A Distributor's earnings will depend on individual diligence, work effort and market conditions. LifeVantage does not guarantee any income or rank success. See the Average Annual Earnings Disclosure for detailed earnings information per rank.
Recommended Distributors LifeVantage