APLGO Celebrates 10th Anniversary In Spectacular Fashion
November 18, 2021
By Team Business For Home
APL recently celebrated its 10 year – first decade anniversary on a grand scale!
As associates registered, an express Covid testing laboratory was set up at the entrance where we carried out PCR testing. Guests without newly negative PCR were not allowed in, to ensure overall safety.
The main theme of the TRIUMPH Event was "SPACE" – the exploration and new heights that can be achieved. To help create this an entire building was turned into a spaceship which took over a month of preparation.
Design and special effects included special lighting, warp sound engineering, moving planets, photo zones, astronauts, space transporters and other fun items. Each guest felt like they were on a real space flight and experienced zero gravity when the President of APL Sergey Kulikov took off from his seat with six animators without ropes, cables and belays.
APLGO Raises the Bar Once Again.
8 hours of an exclusive space show that included 178 artists, 350 tons of scenery, 286 staff on the production team and more than 30 types of special effects.
There were 11 massive screens with an area of more than 1000 square meters, 5 simultaneous translation languages, 10 iPhones raffled off, and a huge number of gifts. The entertainment value of this production was out of this world.
The event also featured a rock band, opera singers, dancers, the Safronov brothers, famed astrologer Pavel Globa, the circus of the Bastrygin brothers and the best show groups in Moscow taking the event to another level.
APLGO Associates were treated to a whole new interplanetary dimension of entertainment and education that included presentations from Eastern European, US, Africa, Latin and Asian Corporate and Field Leaders.
APLGO achieved a TRIUMPHANT success! What's next? Perhaps new galaxies are waiting.
The universe smiled at every guest at APL PLANET "TRIUMPH".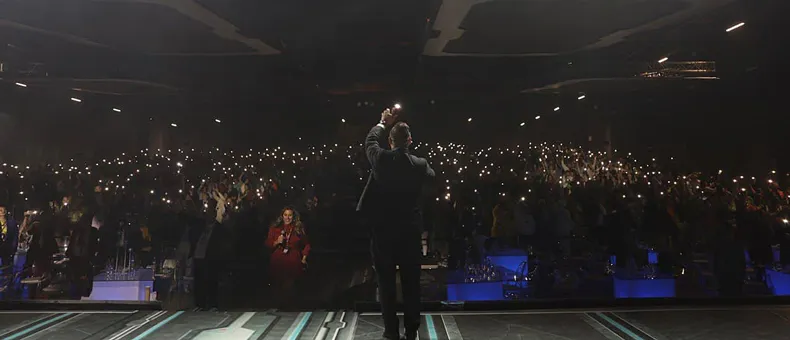 About APLGO
APLGO is an 10 year old company now in whisper launch in the USA, Canada, Australia, Mexico and Peru. Our experienced corporate team is dedicated to your success and led by owner Sergei Kulikov, a successful, international network marketing leader.
Our head office consists of six departments and sixteen divisions, with 14 global warehouses and more to come.. We consult with top-tier providers to ensure every aspect of the business is solid and scalable.
We believe the best companies create an amazing culture by providing  a positive atmosphere for every distributor and treat our employees and customers with respect.
Founder and CEO Sergey Kulikov made his first $1,000,000 at 21 years of age. He is the author of an online educational platform used within APLGO since 2014 that tracks and manages Associate efficiency. For more information please visit us.aplgo.com
Recommended Distributors APLGO