BE Received A Staggering Turnout Of 5,000+ Attendees In Colombia
November 22, 2021
By Team Business For Home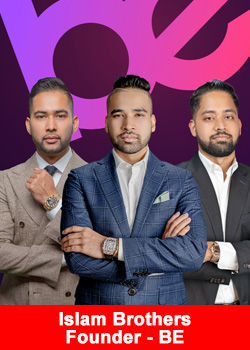 BE lives up to its event theme, "BE Unstoppable", as it continues to dominate its tour across Latin America.
Most recently, over 5,000 people packed up its Bogotá event, resulting in hundreds more participating via online call instead. The BE Distributors' eagerness to be part of the tour in Bogotá made the event more notable.
BE's Chief Visionary Officer & Co-Founder, Monir Islam, recognized the champion independent brand influencers. He expressed gratitude to these hardworking and exceptional individuals who passionately give it their all to live the vision and mission of BE.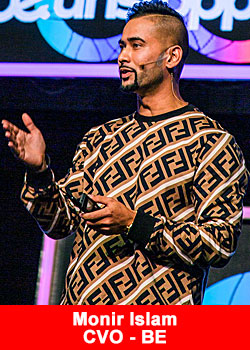 The leaders put a lot of effort into executing the entire event, ensuring all the details were 100% on point.
The venue setup, event branding, presentations, and overall event experience were outstanding. The Founders of BE Moyn, Monir, and Ehsaan Islam applauded the effort, saying:
"It is absolutely incredible the way the event was put together to a standard of high professionalism and excellence.

We are infinitely grateful for the dedication and love put into each of the details of this tour to create one of the best experiences and mark it as a grand success."
A pent-up excitement for this tour was the valuable and powerful experiential training by the top cadre of BE's Ambassadors and Royal Diamonds.
These apex leaders had flown in from different corners of the world to motivate, inspire, augment, and step up the impact for those supporting the vision of transforming millions of lives.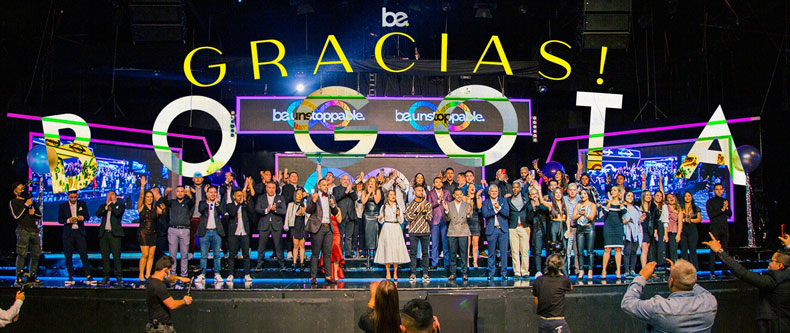 Emotional moments that touched hearts were the countless success stories of people who came from nothing and made something out of themselves in BE. Now they are changing so many lives in the process of achieving more significant results.
Ivan Martinez, BE Royal Diamond, expressed the mood of the event by saying:
"Unstoppable people with extraordinary support from the BE Founders have been the axis of this tour.

From life-altering experiences of feeling trapped, being in debt, and living on paychecks to now having the financial freedom to live life on their terms, being able to buy their own house, afford premium medical care, and send their children to the best private schools are all dreams turned into reality.
BE has set out a system for a better tomorrow. For Moyn, Monir & Ehsaan, success isn't about what you accomplish in your life; instead, it's about what you inspire others to do. They are a dream team, and I am thrilled to be a part of their vision and mission."
About BE
BE is a next-generation ecosystem made up of a unique concept of 'Live & Learn' which includes e-learning and travel platforms with a comprehensive set of tools for independent business owners.
The BE ecosystem uses artificial intelligence technology, to offer a decentralized, transparent, and empowering space for people from all walks of life, regardless of their educational or financial background, to build their very own multimillion-dollar business from their smartphone.
For more information, please visit www.berules.com
Recommended Distributors BE