Kannaway Expands To South Africa
November 25, 2021
By Team Business For Home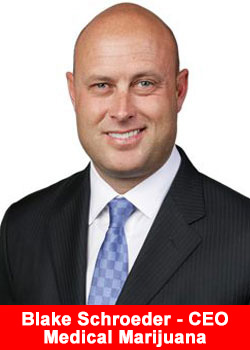 Medical Marijuana, Inc. (OTC: MJNA) (the "Company"), the first-ever publicly traded cannabis company in the United States that launched the world's first-ever cannabis-derived nutraceutical products, brands, and supply chain, announced today that its subsidiary Kannaway® has initiated efforts to expand its operations to South Africa and has hired Duduzile Mathole as Country Manager, South Africa.
The cannabidiol (CBD) market in South Africa has seen tremendous growth over the past year as South Africa de-scheduled CBD and made it possible for citizens to buy CBD products without a prescription in 2020.
Recent reports from the Department of Agriculture, Land Reform, and Rural Development state that South Africa's CBD market is currently valued at around 1.9 billion USD and could create more than 25,000 jobs.
Duduzile Mathole brings many years of direct selling experience to the Kannaway® team. Mathole is also well-versed in local and regional regulations regarding the cannabis industry throughout South Africa and the continent as a whole.
"I am confident that Duduzile will be a great addition to our team and is more than capable of helping us establish and grow our operations in South Africa and throughout the region.

We've found great success as a Company thus far because of our talented, dedicated team around the world and I know that Duduzile will be a great addition to our team.

When I joined the Company in 2016, I could have never imagined the significant international expansion that we've achieved and I'm excited about the many new regions we plan to enter in the coming years."
said Kannaway® CEO Blake Schroeder.
"It's an honor to join the Kannaway team and be a part of the larger mission to bring the world free access to the highest-quality cannabis products and cannabis education.

Together, we can help keep people who want to use cannabis products safely and bolster the local economy with new business opportunities."
said Duduzile Mathole, Kannaway® Country Manager, South Africa.
To learn more about Kannaway®, please visit https://kannaway.com/.
About Kannaway®
Kannaway® is a network sales and marketing company specializing in the sales and marketing of hemp-based botanical products.
Kannaway® currently hosts weekly online sales meetings and conferences across the United States, offering unique insight and opportunity to sales professionals who are desirous of becoming successful leaders in the sale and marketing of hemp-based botanical products.