Success Factory Holds A Spectacular Virtual Event In Amsterdam
November 6, 2021
By Team Business For Home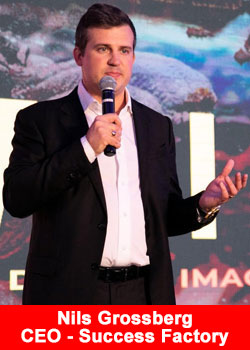 Past weekend, we witnessed a truly sensational display, which was the Success Factory Virtual Amsterdam event, the first company event created and produced completely in house.
During two days, the members of the Success Factory community were able to watch professionals and inspiring industry leaders sharing impactful insights, know-how and expertise to transform people's potential into a driving force within a business and life.
Following the motivational and empowering impression we were left with after the Digital Dubai event, Virtual Amsterdam unfolded even more energy and strength, taking full advantage of the latest technological improvements, to bring an astounding company event to the homes of the community members all around the world.
After the relentless work of Success Factory on upgrades and new products, as well as that of its leaders promoting this amazing opportunity and bringing more and more members to this extensive community, the latest virtual event of the company turned out a literal explosion of news, surprises and recognitions for quite a number of new ranks.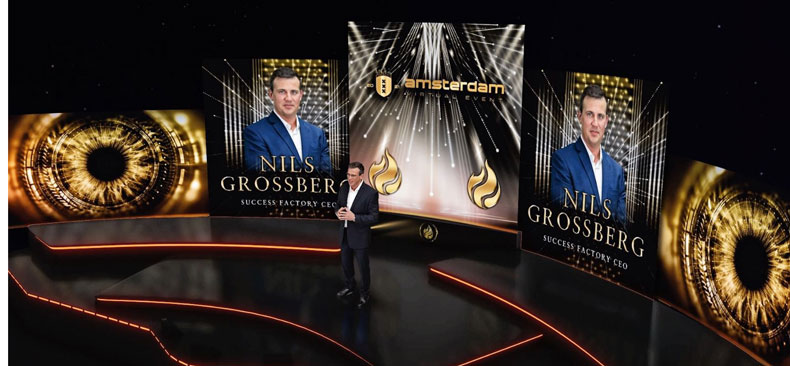 A filming studio equipped with the latest and updated technological gear was attended by the corporate staff, as well as the Circle of Champion leaders in person in order to carefully prepare their interventions of high impact.
Virtual Amsterdam was not only just another event, but an important milestone in the work of Success Factory, which reinvented itself as a network marketing company and managed to reach a completely new level of performance that is transforming lives of people around the globe.
One only needs to see the skyrocketing growth of the leaders, who are climbing the ranks (and rankings) as if they were stairs and reaching farther and higher at every step. And after Virtual Amsterdam, we will surely witness more and more sparks becoming flames.
About Success Factory
Success Factory is a network marketing company whose main goal is the promotion of human potential and supporting latest technology, relying on innovative and creative proposals that bring real solutions to the lifestyle in the 21st century.
The product catalogue of the company is mainly digital, covering the spheres of technology, education, sales skills and financial expertise. All that always improving quality, usability and exceptionality and offering its sales force different products to work with. The most outstanding items within the extensive ecosystem of the company are Forex Insiders, the View, B.A.N.K., Dagcoin, and Dagpay.
Success Factory has come to be the company that transforms network marketing, being, above all, a company that detects, trains and empowers the sales professionals that will be the great legends of the industry tomorrow. Find more information on the company's website www.successfactory.com.
Recommended Distributors Success Factory