Video How To Set Goals To Build Up Your MLM Business Video – By Tim Sales
December 16, 2021
By Team Business For Home
For the Business For Home Masterclass event 2021 Tim Sales presented in a 20 minutes video:
"How To Set Goals To Build Up Your MLM Business".
Subtitles are available in:
German

Dutch

French

Danish

Spanish

Russian

Filipino

Other languages on request (mail to our: Support Desk.)
Tim Sales is a 30-year veteran in Network Marketing. He's a million-dollar earner in multiple companies, he's been interviewed by Larry King and Grant Cardone, and now he's sharing his knowledge on how to build a successful network marketing business of your own, with real-world examples from his 30-year experience in the industry.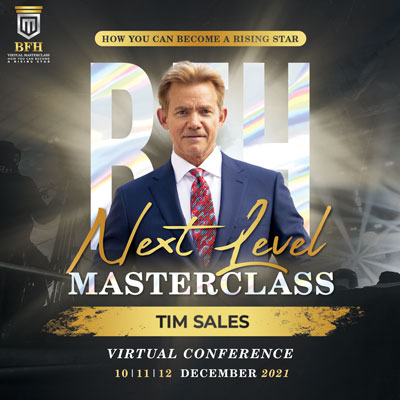 He's breaking down the industry into little bite-sized pieces, so you have exactly what it takes to really have success in network marketing. For more information please visit www.networkmarketingpower.com