Video How To Build Your MLM Business With Simplicity – By Sven Goebel
December 27, 2021
By Team Business For Home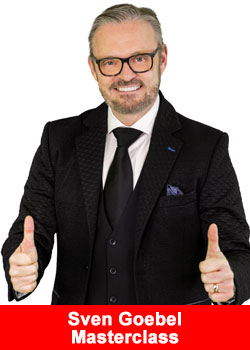 15,000 Network Marketing Professionals from around the world came together in 2021 for an immersive generic training experience, a Masterclass:
"How You Can Become A Rising Star"
35+ International Top Speakers, Coaches, Mentors and Rising Stars presented their trainings.
Dr. Sven Goebel looks back on almost 30 years of experience within the Network Marketing industry. He started his career as an independent business owner back in February 1992.
Today, Sven is a recognized industry leader, public speaker, coach, consultant and today the founder of a fast growing Network Marketing Company from Europe. He functions as a role-model for Network Marketers from all over the world across all generations.
As a result of his impressive career over the past three decades, he is constantly been featured in numerous papers, magazines, radio- and TV shows, as well as invited to many network marketing events around the world as a distinguished speaker.
Sven Goebel presented for a worldwide audience from 100+ countries in a 20 minutes video:
"How To Build Your Network Marketing Business With Simplicity"
Subtitles are available (use the cc button) in:
German

Dutch

French

Arabic

Danish

Spanish

Russian

Chinese

Portugese

Italian

Other languages on request (mail to our: Support Desk.)