Video How To Give Directions To Your Dreams – By Andreaa Cimbala
December 26, 2021
By Team Business For Home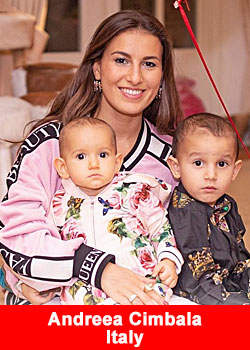 15,000 Network Marketing Professionals from around the world came together in 2021 for an immersive generic training experience, a Masterclass:
35+ International Top Speakers, Coaches, Mentors and Rising Stars presented their trainings.
Andreea Cimbala, 27 years young, and mother of a boy and a girl,  was born in Italy. One of the female top earners in the world. She resides in the Netherlands. Andreea stated:
"When you start thinking positive, no matter the circumstances, you always win and progress into the direction of your dreams.

What is important is not what happens, but how you react, plan and act on what happens and how you get what you really want to happen."

For me, the really important, the most beautiful thing about MLM is that everyone has their place in it; or, at least, everyone can find it or create it, no matter where they come from, their religion, their race, their age.

And that, as an industry, has the potential to create a better world and bring people closer together.
Andreea presented for a worldwide audience from 100+ countries in a 20 minutes video:
"How To Give Directions To Your Dreams In Network Marketing"
Subtitles are available (use the cc button) in:
German

Dutch

French

Arabic

Danish

Spanish

Russian

Chinese

Portugese

Italian
Other languages on request (mail to our: Support Desk.)