Video How To Use Your Dreams To Build Your MLM Business – By Igor Alberts
December 28, 2021
By Team Business For Home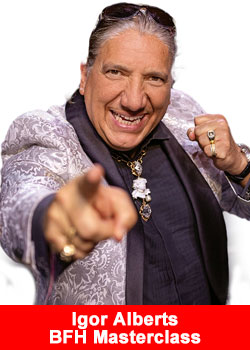 15,000 Network Marketing Professionals from around the world came together in 2021 for an immersive generic training experience, a Masterclass:
"How You Can Become A Rising Star"
35+ International Top Speakers, Coaches, Mentors and Rising Stars presented their trainings.
Igor Alberts from the Netherlands is a Top Network Marketing Professional. Igor's lifetime earnings in Network marketing exceeds $150 million.
34 years ago, he decided that the world was too big to spend his hours, days and years locked in a workplace that wouldn't challenge him, wouldn't fill his soul and wouldn't allow him to enjoy that huge world.
He signed up for Network Marketing, 
Igor says:
This was a decision that many people make every day, but not all really commit to it.

Needless to say that network marketing is not an industry where one comes to do nothing: freedom, like everything, has a price, and that price is commitment, effort, and perseverance.
Igor Alberts presented for a worldwide audience from 100+ countries in a 20 minutes video:
"How To Use Your Dreams To Build Your Network Marketing Business"
Subtitles are available (use the cc button) in:
German

Dutch

French

Arabic

Danish

Spanish

Russian

Chinese

Portugese

Italian

Other languages on request (mail to our: Support Desk.)