Video How To Use Your SuperPower To Build Your MLM Business – By Iulian Cimbala
December 29, 2021
By Team Business For Home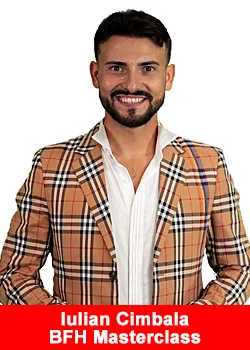 15,000 Network Marketing Professionals from around the world came together in 2021 for an immersive generic training experience, a Masterclass:
"How You Can Become A Rising Star"
35+ International Top Speakers, Coaches, Mentors and Rising Stars presented their trainings.
Iulian Cimabla from Italy is a young colourful multi million Top Earner in the Direct Selling Industry.
He said:
I went through some hard times and I wanted to give up on Network Marketing. I didn't, though, I kept resisting and growing through action and repetition.

And here I am today, and this is especially exciting to realize that I bring value to the lives of distributors in the Network Marketing industry.

By its very nature and design, network marketing is the most fair, democratic, socially responsible system of generating wealth in the world which gives you the opportunity to face your fears, deal with them, overcome them and bring out the winner that you have living inside you.
Iulian presented, for a worldwide audience from 100+ countries, in a 20 minutes video:
" How To Use Your SuperPower To Build Your Network Marketing Business"
Subtitles are available (use the cc button) in:
German

Dutch

French

Arabic

Danish

Spanish

Russian

Portugese

Italian

Other languages on request (mail to our: Support Desk.)