ByDzyne's Unai Mazeika from Venezuela Achieves 1-Star President Rank
January 20, 2022
By Nicole Dunkley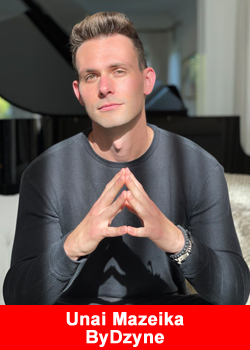 ByDzyne has yet another gem on its hands with the arrival of Unai Mazeika, the company's latest 1-Star President from Venezuela.  
A President generates over $200,000 in sales revenue during a half-a-month span.* 
From construction worker to bartender, to businessman, the 29-year-old leader from Caracas, Venezuela, has quite literally done it all. It's been a taxing process for the economics graduate, but one that also led him to change his destiny.
A firm believer that life is too short to play it safe or be swayed by the opinion of others, Unai found network marketing in 2009, and his life, he says, has changed forever. In just his first year in the industry, Unai was able to reach a 5-figure monthly income and has been on the rise to stardom ever since. 
While he has now had over five years in the business, ByDzyne, from the very beginning just felt different for Unai, and sharing his reasons for joining the momentous company, the young leader oozed excitement and positivity. 
"I chose ByDzyne because it was a company where I could offer something of value to different types of people in the market.

A company that had all the trends in its favor and would continue to evolve because of its innovative foundation. But above all, I have the utmost confidence in the corporate team.

They showcase invaluable years of experience, they've obtained the most impressive results with over four combined decades in the industry, and the values and passion with which they lead by.

ByDzyne, for me, is a company where I can plant roots and build a solid residual income over the long haul—it is truly a company made by networkers for networkers,"
expressed a confident Unai. 
Unai attributes his recent rank advancement to his mentors, his team, his family, as well as ByDzyne's executive team. He also recognizes the importance of what he calls the "power of the mind," which he shares are outcomes that come directly from where our thoughts and energy are channeled to.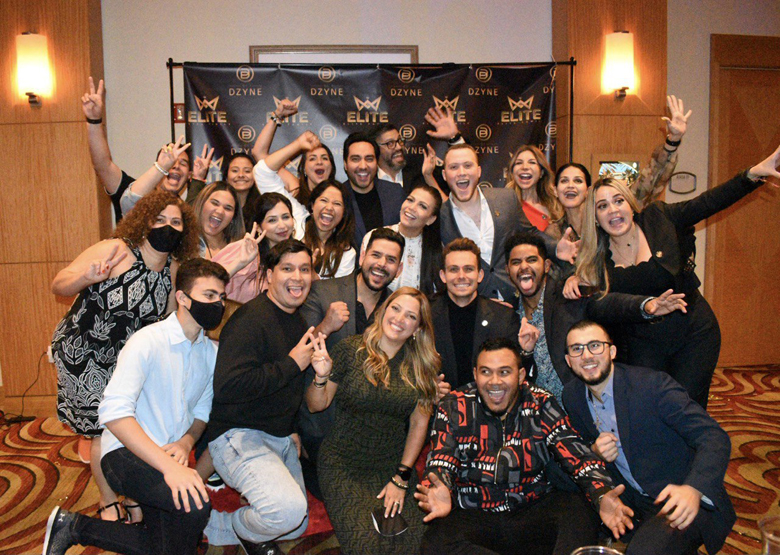 Chad and Nattida Chong, ByDzyne's cofounders, have been impressed by Unai's depth and commitment, and are looking forward to what he does next.
"Congratulations to Unai Mazeika and his recent rank advancement! Your dedication and commitment to excellence have paid off, and we celebrate with you today.

We also know you are driven and cannot wait to see what 2022 holds for you,"
shared the Chongs. 
In this year, Unai hopes to help at least five people on his team generate over $10,000-a-month. While he knows it will require an extra measure of hard work, patience, and strategy, the Venezuelan is grateful for what lies ahead. 
"Beyond money and lifestyle, what I find really important is learning to enjoy the process and knowing how to live in gratitude.

Happiness is not the goal, it is the path. Every day we can decide to be happy and it all starts with gratitude,"
conveyed ByDzyne's newest President.
Unai and BD Nation have plenty to be grateful for. ByDzyne is only in its third year and with the recognition the company has received for its leaders, products, and opportunities, the company is already becoming a major force to be reckoned with in the industry today.  
*ByDzyne makes ZERO income claims. It takes hard work and dedication to make a substantial income. All results may vary. From July 2020 to June 2021, the typical annual income earned by a ByDzyne distributor is $540.05 For full income disclosure please visit www.bydzyne.com/IDS. For the full income disclosure please visit www.ByDzyne.com
Recommended Distributors ByDzyne