Travel Benefits Group Launches Services To The Direct Selling Industry
January 12, 2022
By Team Business For Home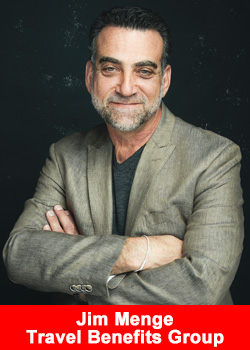 Travel Benefits Group, a global consultancy led up by travel industry veteran, Jim Menge, announced today it will begin offering travel consulting, advisory, and group procurement services to companies in the Direct Selling industry.
Headquartered in Frisco, Texas, Travel Benefits Group has a global network of travel industry professionals driving corporate loyalty and retention by creating strategic solutions for business growth, customer acquisition, sales team development, and cost savings.
Travel Benefits Group CEO & President, Jim Menge said
"Travel presents a unique opportunity for companies within the Direct Selling industry, far beyond just the annual incentive trip.

Experience shows that travel benefits provide substantial membership & distributor differentiation leading to improved retention, lower attrition and even as an additional revenue stream."
In his role, Menge will focus on TBG's long-term strategic partnerships and travel membership experience to drive growth and utilization, he adds
"Our focus is to show our client companies and partners how to leverage the power of travel and lifestyle experiences to drive engagement, reward loyalty, and propel their businesses forward."
Menge has led marketing, technology, and travel initiatives at leading consumer and industry companies, including American Airlines, Sabre, Virtuoso, and SilverCar.
In 2012, Menge started and led the Product Marketing group at WorldVentures, helping the company to become the world's largest direct seller of curated group travel, later taking on the role of President within that company's travel division.
With experienced leadership, strategic relationships, and global reach, Travel Benefits Group is well-positioned to partner with Direct Selling Industry companies looking to incorporate the next generation of travel solutions into their opportunity.
Whether looking for ways to enhance existing incentives, rewards, and membership programs or to discover new and innovative ways to introduce travel benefits to drive sales and customer engagement, Travel Benefits Group delivers.
About Travel Benefits Group
Travel Benefits Group, headquartered in Frisco, Texas, is a global travel consultancy focused on rapid solutions for business growth, customer expansion, sales team development, and cost savings.
Travel Benefits Group empowers companies to drive loyalty and retention through an innovative and meaningful approach to group and incentive travel. To learn more and to get in touch with Travel Benefits Group, please visit www.travelbenefitsgroup.net