ByDzyne's Manuela García Arboleda and Luisa Giraldo Achieve 2 Star President Ranking
February 2, 2022
By Nicole Dunkley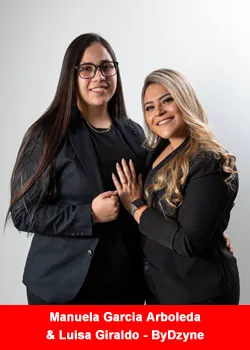 At the forefront of innovation, breakthrough, and spearheading the unconventional, ByDzyne is proud to announce that Manuela García Arboleda and Luisa Giraldo from Colombia have achieved the 2 Star President ranking, the highest honor achieved by a LGBTQI+ couple in the industry to date. 
*A 2 Star President generates over $400,000 USD of sales revenue in two weeks or less. 
The couple from the historic city of Medellín, Colombia, have been together for five years and know this specific accolade is something special. They are quick to credit their faith, their family, their team, and mentor, Daniel Lopez, for all the love, support, and belief that each of them had in this groundbreaking achievement. 
"This accomplishment makes history for our community and we are so grateful. It really exemplifies that anyone can achieve anything they put their mind to. We thank everyone that has been a blessing to us in this journey.

For us, we work with the belief that we are not committed to numbers on a spreadsheet; we are committed to the dreams of those we encounter—to build a family where all of our relationships, from the oldest to the newest, can rely on us and help each other to bring the best results for change,"
shared an inspired Manuela and Luisa. 
While the young leaders have only been mainstays in the industry for the past three years, the opportunities that ByDzyne offered were simply too good to pass. Although both have enjoyed success as entrepreneurs from an early stage in their career, the Colombian leaders said it was their life's "best decision" to join the ByDzyne movement. 
"We chose ByDzyne because the company's concept is unique in the industry and its products and opportunities are in constant innovation.

We also fell in love with the corporate team and their vision for growth and expansion, as well as their goals to provide a long-lasting home for its Brand Ambassadors.

It's simply a company where you can really build a legacy. We are super grateful for this company created by networkers for networkers,"
expressed the couple. 
The company's executive team, a group of industry leaders that have achieved the most prestigious accolades in the past 25 years, boasts over 100 combined years of invaluable experience and have often been the recipients of gratitude and appreciation.
Chad and Nattida Chong, ByDzyne's cofounders, are humbled by the recognition, and also recognize the significance of this specific rank advancement for the industry and the company.  
"We congratulate Manuela and Luisa for this historic rank advancement. They are living testimonies of what it means to live your life 'ByDzyne' and how we aim to never settle for anything less than the extraordinary.

BD Nation celebrates you today for your hard work, your representation in your community, and the fresh reminder you carry that this amazing opportunity is for anyone, regardless of race, gender, ethnicity, or background. We look forward to seeing even more social breakthrough here at ByDzyne,"
conveyed the delighted Chongs. 
Manuela and Luisa, who both are astonishingly not even 25-years-old yet, already have their sights on the goals up ahead. They intend to accomplish the Crown rank soon and inspire thousands of people worldwide.
"Our greatest motivation is to build true freedom for those on our team and change the financial outlook and trajectory for each of them and their families.

We want to lead our team to experience financial peace of mind and a noticeable improvement in their quality of life.

Our next goal is to have at least 20 people on our team generating over $10,000 USD per month,"
disclosed ByDzyne's newest 2-Star Presidents.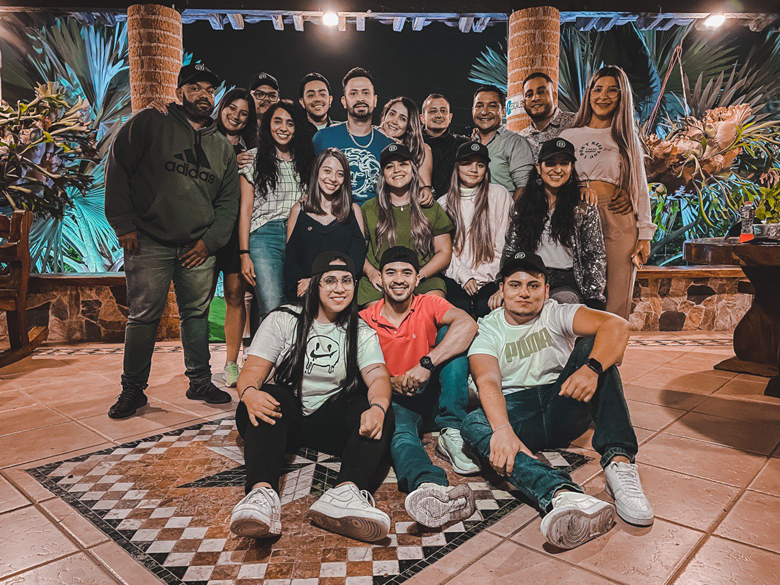 *ByDzyne makes ZERO income claims. It takes hard work and dedication to make a substantial income. All results may vary. From July 2020 to June 2021, the typical annual income earned by a ByDzyne distributor is $540.05 For full income disclosure please visit www.bydzyne.com/IDS. For the full income disclosure please visit www.ByDzyne.com
Recommended Distributors ByDzyne