Arctic Nutrition Appoint Dr. Jussi Halleen To It's Scientific Team
March 2, 2022
By Team Business For Home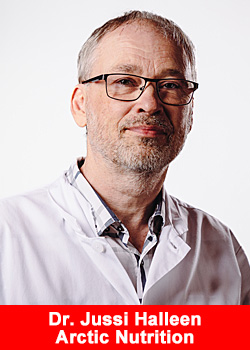 Dr. Jussi Halleen has a Ph.D. in 'Bone Biology and Diagnostics', and he is an adjunct professor in the University of Oulu, Finland. He was the founder of a preclinical CRO and the CEO for over 20 years.
Dr. Jussi Halleen said:
'Products that increase human well-being by using natural nutrients and other non-medicinal means are close to my heart. I am very happy to be involved in promoting these kinds of products and businesses that genuinely seek to increase peoples' well-being.

Arctics' future innovations aim to increase human well-being through non-drug means, which means these innovations have an enormous global potential.'
Teemu Penttilä, CEO said:
"I see scientific work and people as one of the most important factors in our business. We want our customers and representatives to have a reason to be proud when they see what we do and our developments with science" .
About Arctic Nutrition
The company got started when the founder, Teemu Penttilä, CEO, learnt through the illness of his loved one how important it is to understand the functioning of human cells and how crucial their well-being is for living a long and happy life.
During the whole process he collaborated with scientists from Finnish universities.They helped and encouraged him to start making a difference.
Operating in Finland, Germany, Estonia and Sweden the company is consistently looking for new partners to expand new market areas. For more information please visit arcticnutrition.com/en