ByDzyne's Bryan Rodriguez from Ecuador is Latest To Achieve 1-Star President Rank
March 25, 2022
By Nicole Dunkley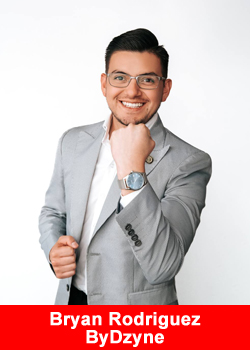 ByDzyne is continuing its prominence in South America, this week exhibiting its ascendancy in the region with the emergence of 29-year-old 1-Star President Bryan Rodriguez from Ecuador. 
* A President generates over $200,000 in sales revenue during a half-a-month span. 
Although the young entrepreneur from the Andean city of Quito has only four years in the network marketing industry under his belt, he has quickly risen to become a local star.
You'll often find him influencing hundreds as a motivational speaker, creating new networks and connections, mentoring and developing others, and providing his team strategic means to build a better future.
With a grateful attitude, Rodriguez attributes his recent success to a plethora of unique career experiences—time spent in the military over a decade ago where he graduated as a Second Lieutenant, earning several academic degrees including proficiency in the English language, and working in the project management sector for a few years. 
The wisdom gained from his life experiences confidently led him to pursue opportunities in the digital field and to a world of unlimited possibilities with ByDzyne. 
"I chose ByDzyne because I really like the concept of having an online presence with access to the best products and services in the world.

The company rewards you for the effort you put forth, and its leadership team is phenomenal. I am thankful for them, their experience and wisdom, and for the lessons they continue to teach me,"
shared Rodriguez. 
ByDzyne's executive team is also impressed with the arrival of their latest Latin American leader and sees firsthand the potential that is permeating. 
"Congratulations to Bryan Rodriguez! BD Nation celebrates you today for your hard work, dedication, and passion to change your life and the lives of those around you.

We see big things in your future and cannot wait to witness all you are going to accomplish here at ByDzyne,"
articulated Chad and Nattida Chong, ByDzyne's cofounders. 
With his quick rise to stardom, ByDzyne's latest President recognizes his faith, his mentors—Gustavo Salinas, Daniela Alvarez, and Marcell Rodriguez—his family, his girlfriend, and his team for all that he has achieved. He strongly believes every one of them has played an integral part in shaping him into the man and leader he is today. 
Although he has deeply appreciated the journey and has recognized the impact of those positive influences in his life, ByDzyne's newest President is not getting comfortable. He believes this recent accomplishment is just the beginning, and there's a long but exciting road up ahead. 
"My goal is to finish 2022 as a Crown, and lead 50 people to earn over $5,000 per month. Regardless, I am super happy and I thank God for putting ByDzyne in my life.

I am thrilled to be one of the pioneers of this movement, and I am committed to helping ByDzyne become the number one company in the world,"
expressed a determined Rodriguez.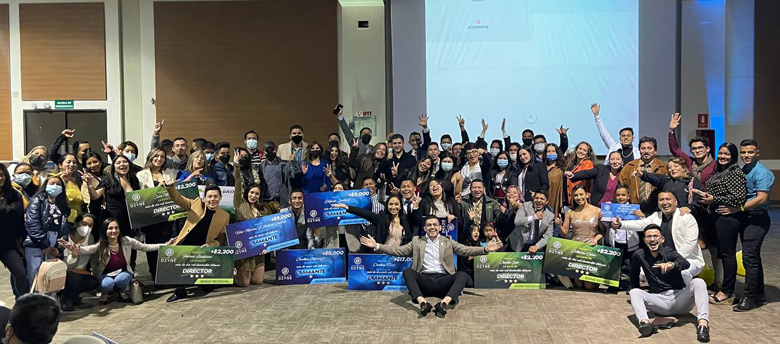 * ByDzyne makes ZERO income guarantees. It takes hard work and dedication to make a substantial income. All results may vary. In the year of 2020, the typical annual income earned by an active ByDzyne Brand Ambassador is $540.05 and the median amount of commissions, bonuses, and overrides received by all active Brand Ambassadors in ByDzyne is $0.00. For the full income disclosure, please visit www.bydzyne.com/IDS
Recommended Distributors ByDzyne