Trisha and Matt Deming Achieve 3 Star Vice President Rank at pawTree
April 4, 2022
By Team Business For Home
pawTree is a fast growing USA Direct Sales company, supplying the owners of pets with premium quality food, treats and supplements made with only the finest ingredients.
Trisha and Matt Deming stated upon their achievement:
Because of pawTree we have eliminated debt and are now saving for our future. We are traveling more, which has always been a dream of ours. We have taken our family of seven to Orlando, FL and are taking them to Hawaii next.
I have found myself. I didn't know I had the skill set to do what I've done. I defined myself as a mom & wife and that was about it, until I found pawTree. I realized through pawTree I had leadership skills. Not at first, but soon I realized they were there. I was stronger and more capable than I realized. pawTree has helped me build confidence and taken me on a journey I'm forever grateful for!
Because of pawTree I have built life-long friendships. I've met people from all over the country I wouldn't have met otherwise. It's been wonderful to get to know women & men from all different backgrounds and come together with a common goal. We love our pawFamily.
We have earned two all inclusive (airfare, lodging, etc.) incentive trips that have taken us to new destinations and given us the opportunity to do what we love, which is travel at no cost to us.
I think one of my favorite quotes is by Jack Canfield, and is "Success leaves clues." If you want to have success, go find it. There are people who have paved the way. There are people in our communities, in our social circles, in our neighborhoods who have had success.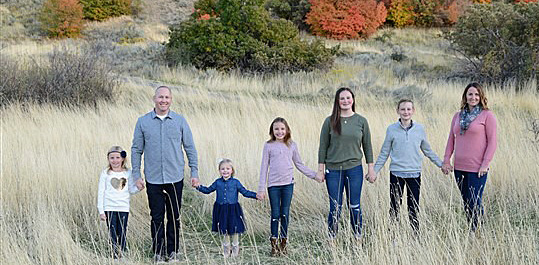 Go talk with them. Go hang around them. Spend time with people you want to be like because you are who you spend your time with. If you want to be positive, hang around positive people. If you want to earn six figures or seven figures, start hanging around people who make six and seven figures.
If you want to build a big team or have a larger customer base…hang out with people who have already done that. They are leaving clues everywhere they go! You just need to be willing to find them.
I remember taking my dog Molly on a walk and practicing what I was going to say to my first phone call/prospect. Her name was Monique. I rehearsed what I'd say over and over again because I was told, make a list, and start calling and inviting.
I was petrified to make that call, but I had committed to one year and I had to listen to my mentor because remember, I didn't have a clue what else to do. This is what she said to do, so I did it.
Monique was my first customer! She was gracious enough to order and supported me in my new business. I had a lot of bumps along the way. Not all my sales came as easy as Monique, but they came none the less because I stuck with it.. The sales do come easier now, because the seeds we planted for the past five years 🙂
Now, you can earn up to $25,000 in special bonuses in our limited time pawUP campaign. 
Whether you are a blogger, vlogger, influencer, serial entrepreneur, affiliate marketer, direct sales expert or simply looking to tap into a new source of residual income in a recession proof industry, pawTree is your solution!
About pawTree
After nearly a decade as a CEO in the pet industry, our founder, Roger Morgan knew that there had to be a better way. A better way to care for our pets with premium quality food, treats and supplements made with only the finest ingredients.
A better way to share solutions catered to the unique needs of our pets to help pet parents make more informed decisions. A better way to help people live a life filled with purpose, all while making a difference in the lives of pets and people.
Knowing that his entire career had prepared him for this exact challenge, he set out on a journey to discover exactly that. For more information please visit www.pawtree.com
Recommended Distributors PawTree