LR Group 2021 Sales Up 4% To $310 Million
May 2, 2022
By Team Business For Home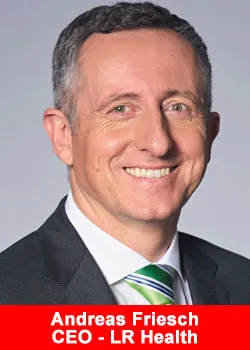 Group sales in 2021 increased by 4.0% to EUR 296.2 million (USA $ 310 Million)
EBITDA reported at the upper end of the earnings forecast at EUR 36.8 million
LR Global Holding GmbH, Europe's leading digital social selling company in the area of high-quality health and care products, published its final, audited figures for financial year 2021 today, confirming the positive, preliminary figures for the past reporting year.
According to these figures, the LR Group was able to increase its sales (merchandise revenues) by 4.0% to EUR 296.2 million in financial year 2021 (previous year: EUR 284.9 million) and continue its growth course after an extraordinarily strong previous year. All regions contributed positively to the development of sales in 2021.
Furthermore, based on final figures, the LR Group achieved normalised EBITDA of EUR 41.6 million in financial year 2021, compared to EUR 42.5 million in the same period of the previous year.
In addition, the company improved its EBITDA reported slightly to EUR 36.8 million (previous year: EUR 36.7 million). This was at the upper end of the forecast for EBITDA reported of EUR 33 million to EUR 37 million for 2021.
"The LR Group developed successfully and further strengthened its market position in 2021.

This is reflected not least in the record sales achieved in 2021. Despite the tense situation on the procurement market, we were always able to meet the increased demand for our products.
We will continue to pay special attention to forward-looking management of our inventories in view of the disrupted supply chains. On the product side, with the launch of the LR Soul of Nature brand, we managed to expand our portfolio to include a select range of natural essential fragrance blends,"
explained Dr Andreas Laabs, CFO and COO of LR Global Holding GmbH.
About LR Group
Following the motto "More quality for your life", the LR Group with headquarters in Ahlen/Westphalia produces and markets various health and beauty products in around 28 countries. As a modern social selling platform, the company combines personal exchange in its community with efficient, digital solutions. This expertise is particularly evident in the "LR Connect" app developed by LR itself, which supports the community in building and developing its business. The community often acting as micro influencers is young, flexible and increasingly uses social media as a sales platform.