iX Global Becomes Exclusive Direct Selling Reseller For D.E.B.T. Box
June 27, 2022
By Team Business For Home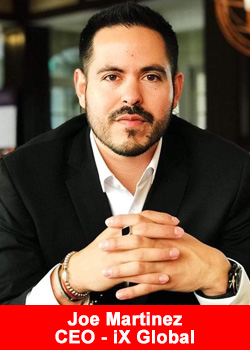 iX Global is proud to announce that it has finalized an ongoing partnership with The D.E.B.T. Box project, by becoming D.E.B.T. Box's exclusive reseller for the direct selling industry for 2022.
The D.E.B.T. Box ecosystem has been highly sought after by many direct selling companies, and iX Global is honored to be D.E.B.T. Box's partner in this space.
While iX Global has experienced initial success with its various digital platform offerings to its global audience, the addition of the D.E.B.T. Box ecosystem is increasing iX's growth momentum at an impressive rate.
For The D.E.B.T. Box company D.E.B.T. stands for Decentralized Eco-Friendly Blockchain Technology. D.E.B.T. Box created an innovative cryptocurrency ecosystem supported with commodities projects.
The D.E.B.T Box tokens conform to the BEP-20 protocol on the Binance blockchain. Here is how the cryptocurrency ecosystem works – the Binance blockchain requires nodes to operate.
A node is a piece of software that connects to other nodes in the blockchain to create a network. Nodes are where data is stored, received and transmitted.
They are crucial to network security and integrity. Nodes are what "mine" cryptocurrency in a synthetic Proof of Work protocol system. By utilizing D.E.B.T. Box's proprietary software, you can create a portfolio of blockchain miners. By purchasing and managing different software node licenses you can earn rewards, all from the comfort and convenience of your own home.
The DEBT token is the main utility token for the D.E.B.T. Box ecosystem which has a growing list of token projects. Each project will have a swap pairing with the DEBT token. Other projects in the ecosystem are deflationary with transfer fees to support the network, discouraging frequent trading.
Because of this, a token holder will be encouraged to transfer their project token value to the DEBT token before transferring and using it for trading and liquidity. With the central role it plays on the platform, we anticipate the demand for DEBT will Increase as more and more projects enter the ecosystem and token projects mature.
Read more about the DEBT Token here.
The current available projects in the D.E.B.T. Box ecosystem are as follows:
Black Gold is a D.E.B.T. Box project is related to the physical production and sale of crude oil.
Natural Gas is a D.E.B.T. Box project is related to the physical production and sale of natural gas.
GROW token, is a D.E.B.T. Box project is related to high yielding agriculture.
As D.E.B.T Box hardware and software continue to expand and the ecosystem becomes more robust, the focus will be on continued growth. There are currently twelve different projects in the pipeline and new projects are being reviewed regularly.
D.E.B.T Box has decided to partner with iX Global in the direct selling space due to CEO Joe Martinez' global, digital vision, as well as the company's impressive growth over its first two years of existence.
iX Global Brand Ambassadors enjoy discounted pricing on all D.E.B.T Box licenses and services, and the only way to receive a D.E.B.T Box discount as a direct seller is to be affiliated with iX Global.
About iXGlobal
iX's continued evolution into a multidimensional platform that serves digital entrepreneurs from a variety of angles gives it the edge it needs to succeed in the ever changing modern global environment.
As iX moves into March and the rest of 2022, its 100 million dollar sales goal is firmly in its sights. To learn more about iX Global and see what is coming next, please speak with the person who shared this article with you, or visit us online at ixglobal.us.
Recommended Distributors iX Global