Hedi Kherzeddah – Founder Viaveta, A Medical Doctor Committed To The Power Of Science In Skincare
August 15, 2022
By Team Business For Home
Dr Hedi Kherzeddah, founder and Chief Scientist at Viaveta graduated from Medical school more than 14 years ago as a General Practitioner.
As well as providing services to people in his home country he was intrigued by the need for sharing a scientific approach to health and wellbeing.
During his 18 years in the industry of Network Marketing and Direct Sales he has been watching companies come and go with products lacking in the basic scientific foundation required for long-lasting effects. This in turn led to dissatisfaction from customers and declining sales.
He saw a need to create a range of products where the science was proven, the science was reliable, and the science was unique. And to keep customers coming back for more.
He found this with Advanced Flower Technology, the extraction of natural flower stem cells, and combined with his partners in Switzerland, created a revolutionary range of skin care.
With well-renowned Swiss skincare experts acclaimed for their exceptional research and development in the skincare field using unique flower stem cells as key active ingredients, it offers a new approach to wellness, coupled with the latest scientific innovations for skin perfection.
His passion for creating unique science-backed products led him to work in partnership with manufacturers who could consistently create an amazing range of products in the personal and health care.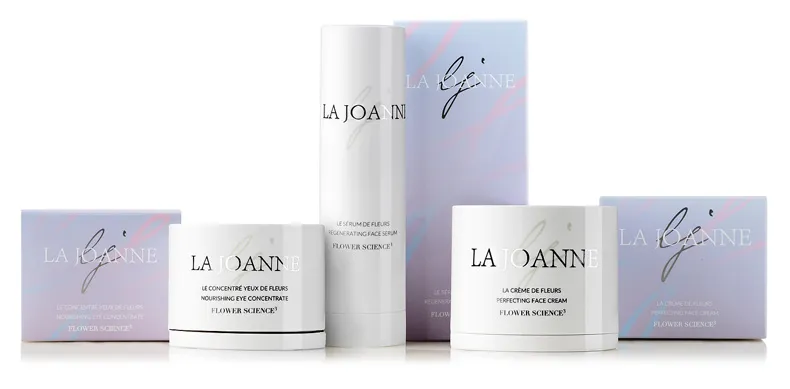 And a full range of skin care to bring anti-aging benefits of the flower stem cells plus hydration and natural radiance of the skin. Plus a Collagen and Hyaluronic Acid health drink that renews the body from the inside-out.
Viaveta is expanding around the world and most people want to hear more and more about this amazing new technology in skincare science.
Dr Hedi continues to look for new ways to bring science to skincare, personal care and health and nutrition. His product ranges are expected to grow and become household names around the world.
About ViaVeta
ViaVeta, based in The Netherlands since 2021, is the vision of renowned Medical Doctor Hedi Khezrzadeh, to manifest his passion (some would say obsession) for science-based wellness products.
Our goal is to be the market leader that always implements evidence-based science, and never resort to gray areas. We're a customer-centric company and our products provide demonstrable results, which allows us to grow enthusiastic distributors organically.
We value education and development, organizing ongoing events in the field of personal development, leadership, management and entrepreneurship in many different countries every year.
We contribute to the healthy aging of our customers with our wide-ranging lines of beauty and anti-aging products. We believe that everyone deserves to look healthy and beautiful. For more information please visit www.viaveta.eu