ByDzyne's Jily Zhuma Jumbo from Ecuador Achieves 1-Star President
September 17, 2022
By Nicole Dunkley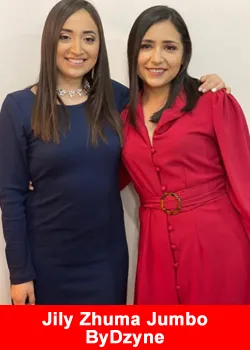 Latin America continues to produce some of ByDzyne's most promising up-and-rising stars, most recently with the emergence of the company's new 1-Star President from Ecuador, Jily Zhuma Jumbo. 
* A President generates over $200,000 in sales revenue during a half-a-month span. 
Jily, a 30-year-old leader from the southern city of Loja, Ecuador, has had mixed results during her four-year stint in network marketing.
Success wasn't exactly prominent in her first two years in the industry, but that all quickly changed when she was introduced to ByDzyne in 2020.
"ByDzyne is a company with a unique vision that I had not known in other companies. I found it so interesting, attractive, eye-catching, and it had the best products and services worldwide.
Most importantly, the leadership and the fundamental foundation from the entire executive team—Chad and Nattida Chong, Nat and Chanida Puranaputra, Sophia Wong, and Dave Phelps—is on another level.
I feel that because of their level of leadership and influence, they can bring this company to the top. They allow us to know that we are on solid ground to build not only in the short term but also the security to build for the long term,"
shared an optimistic Jily.
ByDzyne's executive team too has nothing but high praise for their newest 1-Star President and agrees that long-term success is available to those who invest. 
"Congratulations to Jily Zhuma on hitting the 1-Star President rank! BD Nation celebrates your hard work, attitude, and commitment to excellence today, and we know it is just the beginning.

Keep believing in yourself, keep pressing onwards, and remember that your dedication to your team, goals, and dreams will lead to everlasting victories,"
conveyed the Chongs, ByDzyne's cofounders.  
The Ecuadorian leader couldn't agree more; she is quick to acknowledge that the support system around her, even from a very early age, has been foundational in her rise to local stardom and will continue to be the catalyst for all future triumphs. 
"My acknowledgment for this success is to God first, as I feel that His hand is placed all over my business. I appreciate my sister, Sandy Zhuma, who has built this with me and is the best teammate because she has the same determination and hunger for success to go to the next level.

There is also nothing but gratitude to and for my mentor, Marcell Rodriguez, for without his guidance this would not have been possible. All the growth of my team I owe to him and I am very grateful to have his guidance. And finally, to my hardworking team, who are all great leaders and a huge support. Thank you all!"
expressed ByDzyne's newest 1-Star President. 
Referencing her family—her mom Rosa, and sisters Lisseth and Sandy, as the engine of her vehicle in life, Jily is already determined to build upon her recent success. Firmly believing the words from her mentor and renowned Crown, Marcell Rodriguez, that she lacks nothing and has everything she needs to reach her goals, Jily is more confident than ever that rank advancements are just around the corner. 
"I am quickly aiming to be a 2-Star President and then would love to finish 2022 as 3-Star President!

That is our goal together with my sister, to be world-class leaders, and to form great working organizations just like my mentor.

I aim to help families improve their finances with ByDzyne and personally to improve myself to go to the next level to do what needs to be done,"
declared a determined Jily.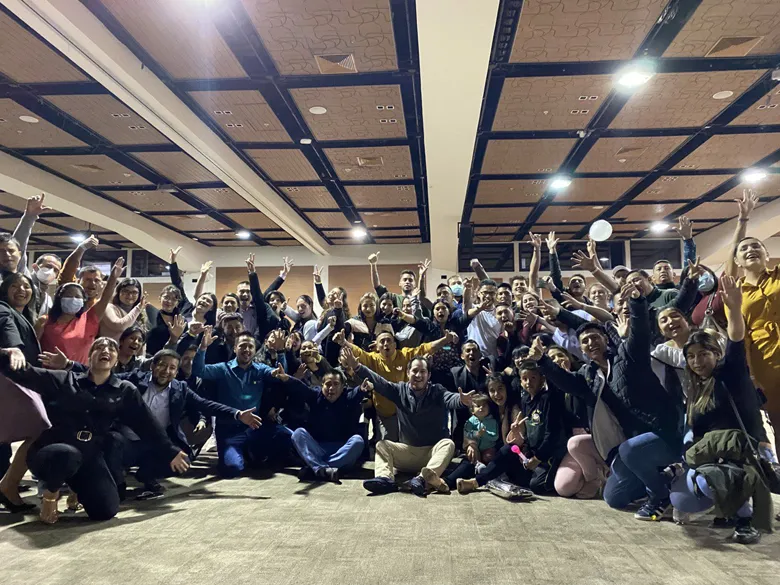 * ByDzyne makes ZERO income guarantees. It takes hard work and dedication to make a substantial income. All results may vary. Between 07/01/2021 to 06/30/2022: The number of active Brand Ambassadors (BAs) who have not received any commissions, bonuses or overrides is 19,901 or 77.12% of such BAs. The median amount of commissions, bonuses and overrides received by all active BAs is $0.00. 77.12% of all active BAs have received, in the aggregate, less than or equal to this amount.   22.88% of all active BAs have received, in the aggregate, more than this amount. The average amount of commissions, bonuses and overrides that have been received by all active BAs is $688.90. For the full IDS, please visit www.bydzyne.com/IDS.