ByDzyne's Daniela Estefania Calvache Delgado from Ecuador Achieves 1-Star President
October 26, 2022
By Nicole Dunkley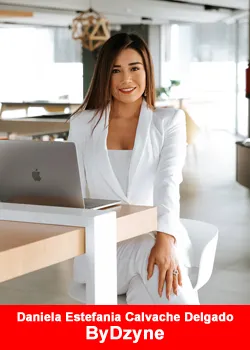 With an ever-growing presence in South America, ByDzyne is continuing to pile up invaluable assets in the region and this week gets to showcase its latest talent in the form of new 1-Star President Daniela Estefania Calvache Delgado from Ecuador. 
* A President generates over $200,000 in sales revenue during a half-a-month span. 
Daniela, a 26-year-old entrepreneur from Quito, Ecuador, has a master's degree in human resources direction and management and has also served in her local military.
Eager to bring everlasting change to her family and career, the young leader, who's only been involved in the industry for less than three years, remembers exactly why she chose ByDzyne to invest her future in. 
"Leadership! I love working with people of principles and values, and I also love humble and committed people who not only say but also do it and that is exactly what I have found at ByDzyne—true examples and leadership.

I love ByDzyne and I am very grateful for everything it has given us. My only message and encouragement would be that we never stop growing, and we continue to be the company with the best business opportunity,"
expressed a passionate Daniela. 
Inspired and motivated by her faith, family, and desire to create a brand that will leave a transcendent legacy, ByDzyne's newest 1-Star President attributes a clear vision and game plan, along with direction from her mentors that have made the biggest difference in her recent rank advancement. 
"We started from a combined decision between figuring out what we wanted and how to get there; both factors gave me the blueprint to follow a plan, and with the right action and discipline, led us to this amazing result.

I also acknowledge my wonderful mentors! First, Mr. Marcell Rodríguez, who never buys a single one of my excuses and always demands much more from me.

And of course, Gustavo Salinas and Dani Alvarez, since they both always trusted and did not doubt that I was going to achieve it. And I do acknowledge myself for always giving a little more and going the extra mile,"
shared Daniela. 
ByDzyne's cofounders, Nat and Chanida Puranaputra, also recognize the tremendous efforts and unwavering drive that Daniela has brought to the company and believe those are some of the most stellar attributes a Brand Ambassador can possess. 
"Daniela Calvache is a marvelous example of true grit, determination, and perseverance.

Along with BD Nation and our executive team, we congratulate Daniela on becoming our latest 1-Star President!

Daniela, keep believing in yourself, your dreams, and your desire to change your life and those around you.

We see bright things in your future and can't wait to see how it all unfolds,"
declared the Puranaputras. 
Daniela is building for that future already, and intends to accomplish it all—to grow and expand her organization even further and generate more income than ever before.
And with the ambition she's exhibited these last few years, there's no telling how high and far the Ecuadorian entrepreneur can actually go. In one short, but firm declaration, Daniela says it best herself. 
"I never enter to just participate, but I always aim to win. Always!"
pronounced an ecstatic Daniela.  
* A President generates over $200,000 in sales revenue during a half-a-month span.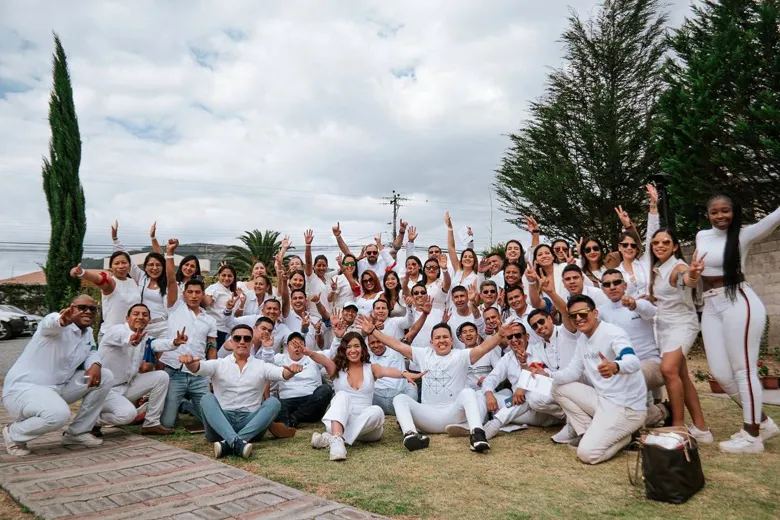 * ByDzyne makes ZERO income guarantees. It takes hard work and dedication to make a substantial income. All results may vary. Between 07/01/2021 to 06/30/2022: The number of active Brand Ambassadors (BAs) who have not received any commissions, bonuses or overrides is 19,901 or 77.12% of such BAs. The median amount of commissions, bonuses and overrides received by all active BAs is $0.00. 77.12% of all active BAs have received, in the aggregate, less than or equal to this amount.   22.88% of all active BAs have received, in the aggregate, more than this amount. The average amount of commissions, bonuses and overrides that have been received