Joseph Pesaresi From Italy Achieves Diamond Rank At ZETA
October 17, 2022
By Team Business For Home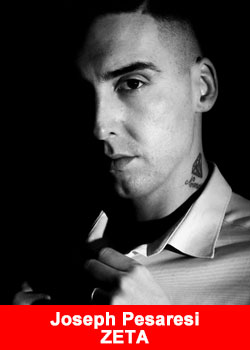 According to a ZETA press release:
Joseph Pesaresi, successful businessman, leader, and athlete, achieves DIAMOND rank in his first month at ZETA with commissions over $40,000.
Through his effort, dedication and perseverance, he opens the doors to the future leaders.
"The day of my diamond rank is the most important day of my life, which does not mark my arrival, but marks my new beginning,"
indicates Joseph Pesaresi
Joseph, is a 30-year-old digital entrepreneur and Networker born in Italy. He decided to start 4 years ago in the network marketing world with fitness products. In 2017, he worked 40 hours a week with a salary of €1,000 a month, but reading it led him to see another perspective of traditional work and to learn about different ways of undertaking in the new century.
His greatest references have been Napoleon Hill and Robert Kiyosaki, who through his books inspired and motivated him to get ahead as an independent entrepreneur.
"I had the desire to change my current situation and my only dream was to have a rich life, as a free person, that would allow me to give my parents everything they had never had in their lives,"
says Joseph Pesaresi.
His ability to recruit led him to create great teams worldwide and be part of the new generation of potential offline and online clients, positioning himself with more than 300 direct in 4 years.
A year and a half ago he made the decision to put products aside and offer high-value digital services, experiencing exponential growth, going from earning €2,000 per month to commissions of over €12,000 per month.
Two months ago, he had planned to leave the industry aside and look for other business alternatives. He was tired of being part of companies that did not give value to the people in his organization and led him to leave the passion he had as a networker, but his resilience prompted him to give the industry a second chance by seeking the help of Allan Badilla, Co-founder of ZETA.
Pesaresi is known for his perseverance, and for 3 weeks he searched for different ways to contact Allan "THE LEGEND", until he managed to have a private meeting with this great leader, who opened his eyes and showed him the path he should take as an entrepreneur.
"You never know what the right path is for you, but your heart and your instincts know it well. That's why I decided to trust him."
He points to the new ZETA Diamond.
A month ago Joseph decided to be part of ZETA and with the help of his mentor "Allan Badilla" in his first week he achieved the Emerald rank with more than €20,000 in commissions.
His team is constantly growing day by day and in a month he managed to become the first Diamond in ITALY, now together with LA LEYENDA, they will seek to position Italy as one of the largest countries in the network marketing industry.
"Joseph is the beginning of everything great that is to come for our company, thanks to his effort and dedication we managed to make ITALY ZETA territory. I am proud of what he has accomplished in such a short time. "
said Allan Badilla co-founder and Black Diamond of ZETA.
To date, ZETA has more than 700 people in Italy, led by Joseph Pesaresi, who has created a great team full of genuine leaders motivated by great success stories.
Today Pesaresi has a clear vision, to achieve in the next 6 months a network of more than 3,000 people, to create new diamonds and new qualified traits throughout Europe.
"The day of my diamond rank is the most important day of my life that does not mark my arrival but marks my new beginning,"
stated Joseph Pesaresi.