ByDzyne Kicks Off 2023 by Launching India and Appointing Industry Icon Sandip 'Rana' Halder as Managing Director
December 31, 2022
By Nicole Dunkley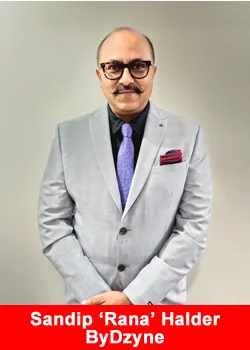 Beginning the New Year with a bang, ByDzyne is heading east yet again and the compliant with the Indian Direct Selling Rule, a nationwide legal endorsement that confirms ByDzyne meets all the requirements and duties of a direct selling entity, the momentous company will officially break ground in the world's second most populous country in the coming weeks.
The South Asian country of India, recognized worldwide for its ancient history, exquisite landscapes, and uniquely diverse culture, will now be able to offer a once-in-a-lifetime opportunity to its 1.3 billion people, and ByDzyne's executive team could not be more ecstatic.
"We are thrilled beyond words to officially open up India in January 2023! We have dreamt of this since the very beginning of our expansion efforts, and our dreams have now been realized.

It brings us such joy that the wonderful Indian people will now have access to some exclusive products and an amazing opportunity. With that, our team is especially grateful for the legendary Sandip 'Rana' Halder, a local icon who has been the architect, brains, and tactician behind this entire project.

Without his friendship, loyalty, and ingenuity, none of this would have been possible. Our new Managing Director of India is a true gem,"
expressed an enthusiastic Nat and Chanida Puranaputra, ByDzyne's cofounders.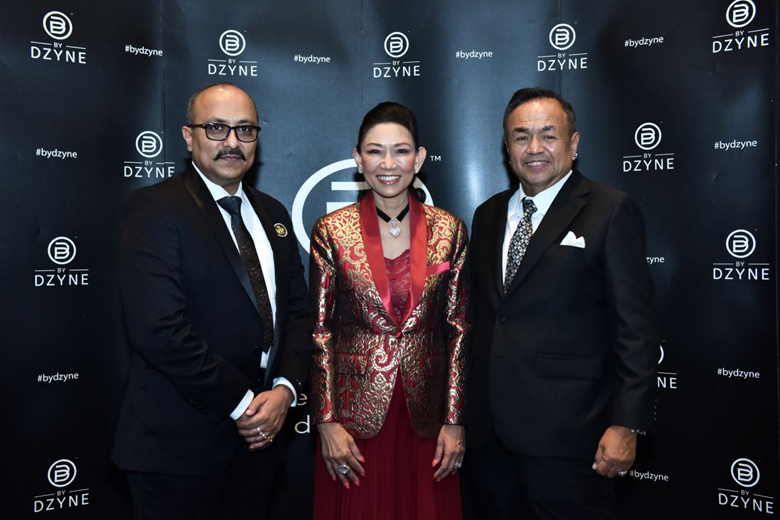 Rana, a former banker and financial analyst who now has over 15 invaluable years in the direct selling sector, is renowned locally for creating some of the region's most accomplished network marketing companies and leaders in India, Bangladesh, and Nepal. Along with the Puranaputras, Rana believes this new partnership will alter the history of the country, its people, and the industry as we know it. 
"When India awakens, the world will tremble. This is my strong belief that with ByDzyne entering India, it will catapult the Indian people for something monumental in network marketing.

India is a sleeping giant, but its people were made for this; they are slowly being awakened to live out their potential as entrepreneurs and leaders of the direct selling industry.

And ByDzyne India, under the mentorship of Madam Chanida and the entire executive team, along with 21st-century ground-breaking products, a calculated business plan, and undeniable services will definitely have a massive impact of creating huge success for the people of India,"
shared a motivated Rana. 
India will soon get to activate the benefits of two products by Valimenta by ByDzyne—Liposomal Glutathione and Liposomal Curcumin with Resveratrol—which are next-generation doctor-formulated products powered by CELLg8 that offer safe and organic ways to deliver nutrients and maximum absorption throughout the body.
Along with exclusive access to the wellness products, the Indian people will also be able to capitalize on some local commodities, as ByDzyne has also partnerned with Country's leading producers of nutraceuticals, cosmeceuticals, standardized herbal extracts, fine chemicals, specialty chemicals, and probiotics for the nutritional, cosmetic, pharmaceutical and food industries.
With the unwavering support and expertise of his General Manager Rupjyoti Bhuyan and Master Distributor Dr. Kiran Jingade, Rana cannot wait to see how the ByDzyne journey unfolds in his home country. He's already responsible for the unveiling of ByDzyne's first office in India, a beautiful headquarters space in the center of the high-tech southern city of Bangalore, and is highly expectant of even more success to come.
Motivated to inspire his wife and children and encouraged by his friendship with his mentor and ByDzyne chairwoman Chanida, ByDzyne's newest Managing Director is now more confident than ever in the lucrative opportunities of multi-level marketing and specifically in ByDzyne. He's certain that 2023 will change India, Asia, and the network marketing landscape forever.     
"ByDzyne India is truly my final destination of life. I waited for this opportunity every day for the last four years, and it is now my commitment to myself, my family, and my amazing mentor, Madam Chanida Puranaputra.

She is my idol and mentor for whom I am eternally grateful. With her belief in me, I am 100 percent committed and will put all my energy, skills, and focus toward the success of ByDzyne India.

And along with my brilliant consulting team, I intend to create a strong bridge between the vision and mindset of the owners and India's new Brand Ambassadors,"
 declared a focused Rana.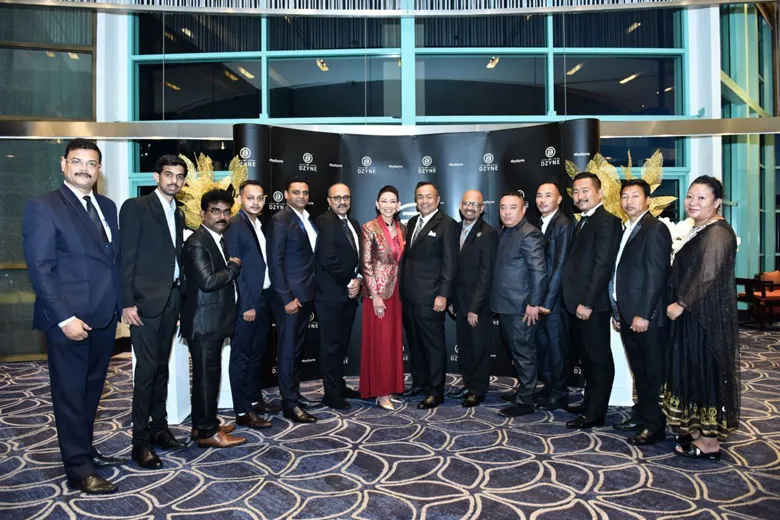 * ByDzyne makes ZERO income guarantees. It takes hard work and dedication to make a substantial income. All results may vary. Between 07/01/2021 to 06/30/2022: The number of active Brand Ambassadors (BAs) who have not received any commissions, bonuses or overrides is 19,901 or 77.12% of such BAs. The median amount of commissions, bonuses and overrides received by all active BAs is $0.00. 77.12% of all active BAs have received, in the aggregate, less than or equal to this amount.   22.88% of all active BAs have received, in the aggregate, more than this amount. The average amount of commissions, bonuses and overrides that have been received.
Recommended Distributors ByDzyne