ByDzyne's Javier Cedeño Hidalgo from Ecuador Achieves 1-Star President
December 1, 2022
By Nicole Dunkley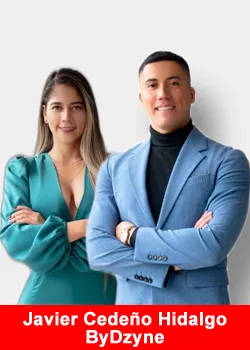 On a week infused with thanksgiving, ByDzyne's executive team is beyond grateful for their rising stars emerging from South America and this week acknowledge their new 1-Star President from Ecuador, Javier Cedeño Hidalgo.
* A President generates over $200,000 in sales revenue during a half-a-month span. 
Javier, a 29-year-old leader from the northern coastal city of Bahía de Caráquez, Ecuador, is a former Second Corporal in the Air Force where he dedicated five years to serving his country.
However, his career and trajectory took an opportunistic turn when he was introduced to the network marketing industry just a year ago. Although he initially started part-time, his results excelled and ByDzyne turned his dreams into reality. 
"I come from a middle-class family where I was taught that hard work and perseverance are the primary basis for success.

I'm the third child of five and grew up with business parents who fought day in and day out to provide us with a home. Now, helping my family is my main motivation, which is what led me to this industry. 

And I chose ByDzyne for its compensation plan because it was very well structured, and there also is a quality of leadership that is represented in this company,"
expressed Javier.
Some of those quality leaders, ByDzyne's cofounders Chad and Nattida Chong, recognize the grit that their latest leader from Latin America has brought forth, and believe it'll lead to even further triumphs for their rising star. 
"Congratulations to our newest 1-Star President Javier Cedeño Hidalgo! BD Nation celebrates your tremendous efforts and rank advancement today.

Your relentless attitude, focus, and determination are remarkable attributes, and we are certain they will be your foundation to even more success here at ByDzyne.

Keep going, keep believing in yourself, and continue to dream big,"
declared the Chongs. 
ByDzyne's newest 1-Star President is certain that his recent success wouldn't be possible without the support system he's had. Although he acknowledges his training, guidance, and perseverance have led him to early success in his multi-level marketing career, he knows it's been the people around him who have been the most influential. 
"I attribute this result to God for being the backbone of my life, and to my parents for teaching me that everything in life needs hard work and consistency.

I appreciate my wife for being my support in good times and bad and my mentors and the entire executive team at ByDzyne for making it possible for more people to get to know this great industry.

Finally, this success is also thanks to my team that contributed with their hard work to reach this great goal,"
shared a thankful Javier. 
And he's not stopping anytime soon. The Ecuadorian leader has already set his sights on becoming a 2-Star President in the near future, and intends to do so by helping more families achieve their goals. With his background, Javier knows anything is possible. 
"I started this cycle at the Diamond rank and I focused on closing it by becoming a 1-Star President any way I could. I didn't know how to do it; I just psyched myself up and that was it.

I have always liked to break records and today I have obtained my rank of part-time President, being the first President of Ecuador to obtain this result.

And now, amazingly I have asked to be discharged from the armed forces so that I can accelerate my dream of being Crown with the shortest amount of time in network marketing,"
conveyed a motivated Javier.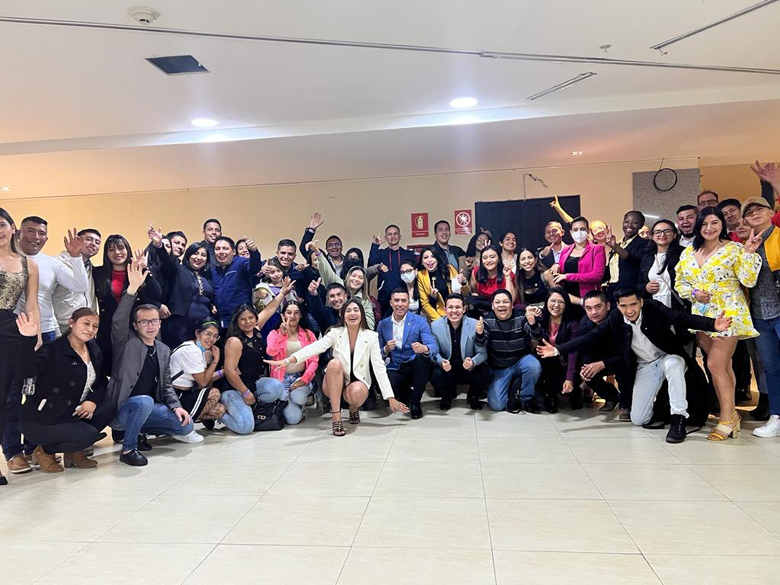 * ByDzyne makes ZERO income guarantees. It takes hard work and dedication to make a substantial income. All results may vary. Between 07/01/2021 to 06/30/2022: The number of active Brand Ambassadors (BAs) who have not received any commissions, bonuses or overrides is 19,901 or 77.12% of such BAs. The median amount of commissions, bonuses and overrides received by all active BAs is $0.00. 77.12% of all active BAs have received, in the aggregate, less than or equal to this amount.   22.88% of all active BAs have received, in the aggregate, more than this amount. The average amount of commissions, bonuses and overrides that have been received.
Recommended Distributors ByDzyne