Isagenix Will Transition Majority Ownership To Investors
March 1, 2023
By Team Business For Home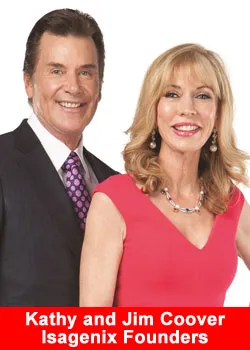 Will transition majority ownership to marquee group of investors, eliminating debt and significantly increasing the Company's ability to invest and grow.

Continued financial support from Coover family, who will maintain minority ownership.
Isagenix International ("Isagenix" or "the Company"), a leader in providing nutrition solutions for weight loss, performance, and healthy aging, announced today that it has reached a definitive agreement with an ad hoc group of the Company's investors to secure the long term future of the business.
This agreement, also known as a Restructuring Support Agreement or "RSA," marks the positive culmination of discussions between the Company and its key financial stakeholders to recapitalize and support the business, eliminating approximately $130 million in senior secured debt.
Under the terms of the RSA, the Company's investors will take a controlling stake in the business.

The RSA also contemplates a contribution from Isagenix founders Jim and Kathy Coover, of $95 million of value through the combination of new contributed cash and the forgiveness of debt, marking their continued support for the strategy, vision, and new chapter of the Company.
Their contribution, along with an effective $130 million dollar investment via debt reduction from secured lenders, provides Isagenix with a substantial improvement in its capital position that will support long term growth initiatives and success.
"The plan we've outlined with our investors will establish a strong financial foundation for our Company, enabling us to continue to do what we do best,"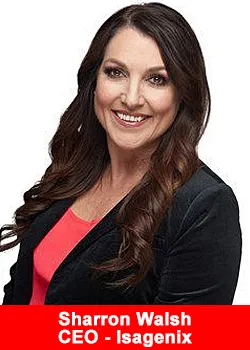 said Isagenix Chief Executive Officer Sharron Walsh.
"The RSA clearly reflects the belief of our founders and secured lenders in Isagenix's long term business plan.

We are grateful to our talented, relentless team, both in the field and at the corporate office, which has continued to focus on guiding our community toward better health and improved wellbeing while these discussions were ongoing.

We are excited to bring new financial firepower that we can invest in innovation, digital solutions, and overall wellbeing while operating with a sustainable capital structure."
The Company and its advisors will be soliciting and documenting creditor support in the weeks ahead to ensure a smooth implementation of the agreement.
Once the transaction is consummated, Isagenix will be positioned to operate with a stronger financial structure, reduced debt, and additional resources.
About Isagenix International
Established in 2002, Isagenix International believes that everyone deserves to experience a healthy, joyful, and abundant life. The global wellbeing company based in Gilbert, Arizona artfully crafts more than 175 effective products and offers a supportive community for its customers worldwide.
Isagenix shares its products through a network of independent distributors in 24 markets: the United States, Canada, Puerto Rico, Australia, New Zealand, Mexico, the United Kingdom, Ireland, the Netherlands, Belgium, Spain, Austria, Denmark, Finland, France, Germany, Italy, Japan, Norway, Poland, Portugal, Romania, Sweden, and Switzerland. For more information, visit Isagenix.com.
Recommended Distributors Isagenix