Network Marketing Leader Layce McMullen Joins Beyond Slim
March 28, 2023
By Team Business For Home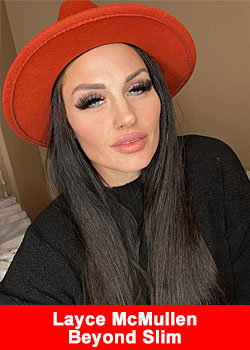 Beyond Slim continues to win the hearts of high caliber leaders in the direct selling industry and Layce McMullen is no exception.
Layce is not only a six-figure network marketing professional but is also a professional athlete and 3X Pro Card winner. She has dedicated her life to health and fitness so naturally Beyond Slim is the perfect fit for her, as it allows her to combine her passion for health with an opportunity to lead and mentor new coaches.
She brings with her fifteen years of experience in the direct selling industry and has been successful at building large teams in her career because she is extremely passionate about building new leaders. Layce said,
"You don't have to believe in yourself when you start because I will teach you how to believe in yourself."
She said she loves watching new coaches turn into confident leaders.
For Layce, having a great product like ZipSlim, a real passion for health and wellness and the fact that she is such a dynamic leader has paid off because after just a few short months she is already among the top ranks at Beyond Slim. Ironic as it is, just prior to learning about the opportunity at Beyond Slim, she was ready to walk away from the direct selling industry and not look back because for Layce, it is not about just making money.
Company leadership plays a huge role for her and there must be alignment all around in order to build and maintain a successful team. When she learned how much this opportunity really benefits the part timers, the 90%, and how attainable success is for everyone at Beyond Slim, she knew she found something great and had to try the product for herself.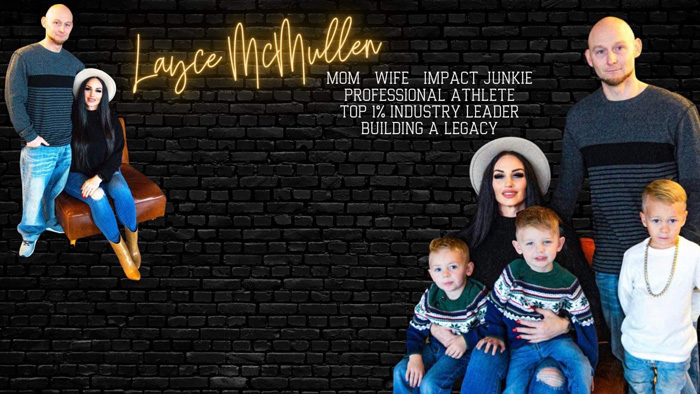 Layce refers to ZipSlim as an all-inclusive delicious blackberry lemonade, and even better, she loves that this product has replaced some of her other supplements she used to take. Since health and nutrition is obviously a big part of her life, she loves the benefits of ZipSlim. She is also a big supporter of the Think THIN guide and all the added benefits the Reboot 66 program has to offer.
She pointed out
"what an added bonus it is that you don't have to pay for all the extras, as they are an important part of the program and everything you need is included with your purchase of ZipSlim."
The passion Layce has for building new leaders and watching how successful everyone can be at Beyond Slim is what keeps her going and is part of her keys to success. She says,
"Just keep going. Show up authentically for what you are passionate about. You have to show up to go up." She knows that Beyond Slim has been strategic and generous in how the comp plan is structured and has provided a space for everyone to succeed."
It clearly shows by the growth they are experiencing and with leaders like Layce, they can count on that to continue.
About Beyond Slim
At Beyond Slim, nothing is more important than our mission to help millions of people become Fitter, Healthier, and Happier. The science behind ZipSlim® speaks for itself, and the care that has been put into our Metabolic Reboot will help you build lasting, healthy habits.
When it came time to decide how best to take this mission to the world, we decided to put people first, innovating an entirely new model we call Social Referral Marketing™. Find out more about Beyond Slim and its amazing product, ZipSlim at www.beyondslim.com
Recommended Distributors Beyond Slim