ByDzyne Captures TITAN Platinum Award for International Expansion
April 27, 2023
By Nicole Dunkley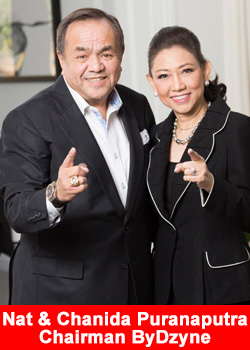 Continuing to establish its global ascendency in the industry, ByDzyne has hauled in yet another major award in 2023, securing its second TITAN Business Award and first Platinum prize for its Achievement in International Expansion. 
The TITAN Awards, a prestigious award competition that acknowledges the distinguished excellence of both entrepreneurs and organizations worldwide, had over 1100 nominated entries this year from up to 56 countries, such as the United States, Australia, the United Kingdom, Germany, Ireland, and South Africa. 
A Platinum accolade, the competition's most prominent award, was only presented to the top five percent of entrants this year that showcased the most outstanding of services in business originality, acumen, and significance.  
"It is truly an honor to receive this TITAN Platinum award for our efforts in International Expansion.

We have dreamt since day one that this amazing opportunity would reach all corners of the globe, and this award signifies that we are making that dream a reality.

The credit goes to all of our teams worldwide, especially the ones on the ground making all of this happen; without their efforts and hard work, none of this would be possible.

We are so grateful, and we cannot wait to expand to even more countries in the near future,"
shared Chanida Puranaputra, chairwoman of ByDzyne.  
If the last few years are any indication of Chanida's aspirations, a ByDzyne industry outbreak may be on the horizon.
Not only is the company operating in over 100 countries, ByDzyne officially kicked off the year with quite possibly its most promising expansion effort to date, breaking ground in the opportunistic and second-most populated country in the world, India. 
Chanida and her husband, ByDzyne Chairman Nat Puranaputra, have also spent the last year touring and inspiring Brand Ambassadors from a multitude of some of the company's most eventful locations including Ecuador, Colombia, Japan, Vietnam, South Korea, Thailand, the Philippines, and the United States.   
The TITAN Business Awards is administered by the highly-acclaimed International Awards Associate (IAA), an association that's mission is to honor, promote, and encourage professional excellence from a vast range of industries, and encourage positive strategies, cultures, and teamwork around the world.
IAA also hosts a variety of prominent award competitions including MUSE, iLuxury, and Vega Digital Awards. 
Thomas Brandt, a spokesperson of IAA, acknowledges the eminence a Platinum award brings and highlights its value for both the company and its industry.     
"We wish to congratulate the winners and commend them for the stellar works they had submitted.

The TITAN Business Awards is created to spotlight those who drive their organizations toward greatness, whether they be leaders or the teams supporting the visionaries.

No matter what the organization is, it is undeniable through their fruits that they do exhibit qualities worth mimicking by the corporate world. Truly, these people help drive industries forward,"
Thomas remarked. 
That is exactly what ByDzyne intends to do—to create a movement where people from all around the world can dream it, create it, live it, and not settle for anything less than extraordinary. The only question is, which country's next?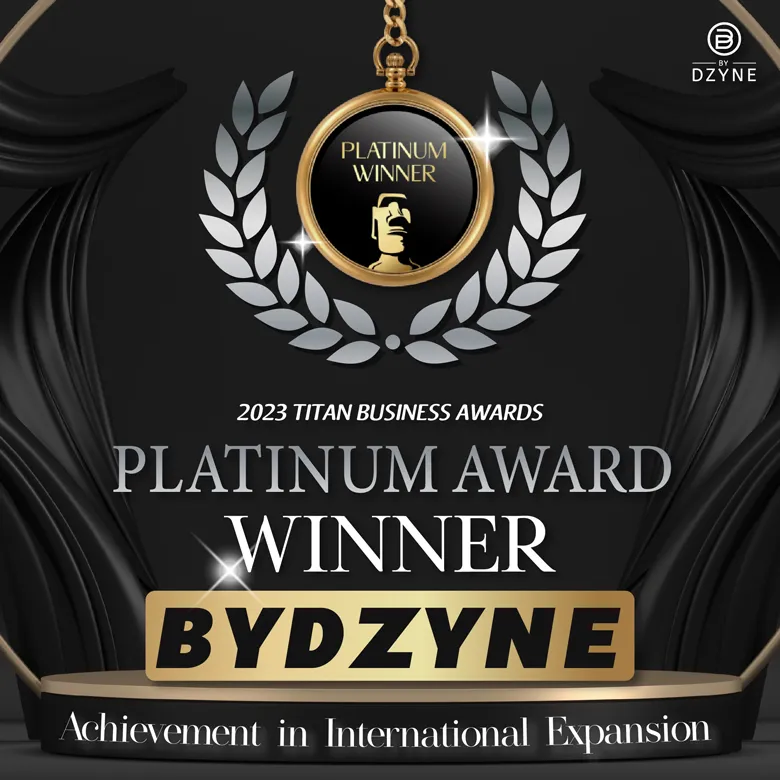 * ByDzyne makes ZERO income guarantees. It takes hard work and dedication to make a substantial income. All results may vary. Between 07/01/2021 to 06/30/2022: The number of active Brand Ambassadors (BAs) who have not received any commissions, bonuses or overrides is 19,901 or 77.12% of such BAs. The median amount of commissions, bonuses and overrides received by all active BAs is $0.00. 77.12% of all active BAs have received, in the aggregate, less than or equal to this amount.   22.88% of all active BAs have received, in the aggregate, more than this amount. The average amount of commissions, bonuses and overrides that have been received.
Recommended Distributors ByDzyne